JUST as we thought we had seen the back of electoral neo-Nazis, with the demise of the BNP, along goosesteps ex-BNP and Pegida organiser Jack Fuckby, Buckby the repulsive Adolf Hitler admirer who was dismissed from his university course in Liverpool for his repulsive fascist activities. Whilst all other parties are not standing in Birstall as a matter of respect to the family of murdered MP Jo Cox's ward, Fuckby knows no shame, determined to rub in the sorrow and suffering in the most abysmal manner. It is the unwritten rule of politics that nobody counters party re-election in by-elections for murdered members of parliament, so no benefit can be gained from politically-motivated acts of terror, to remove all incentive for murder. Antifascists are asked to be on their look-out for fascist activity in the Birstall area.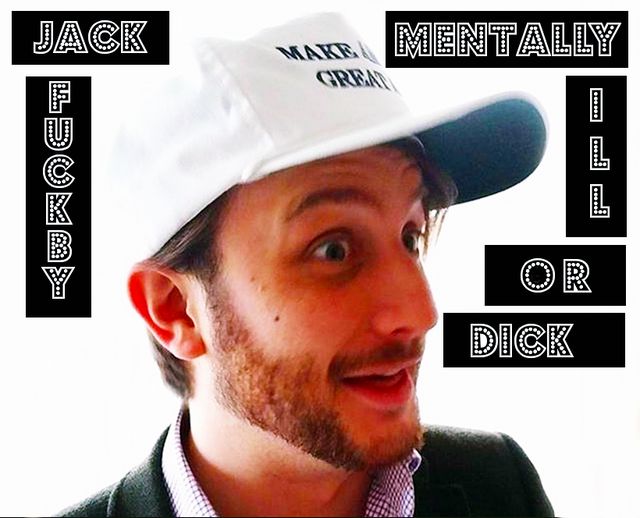 Mentally ill or extreme neo-Nazi - You Decide!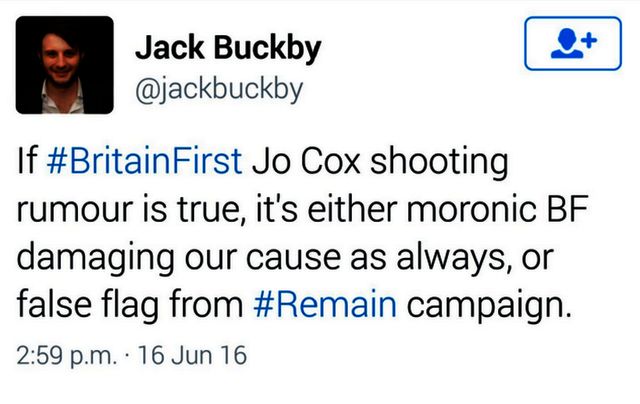 Fuckby Claims Tainted False Flag Tinfol Hat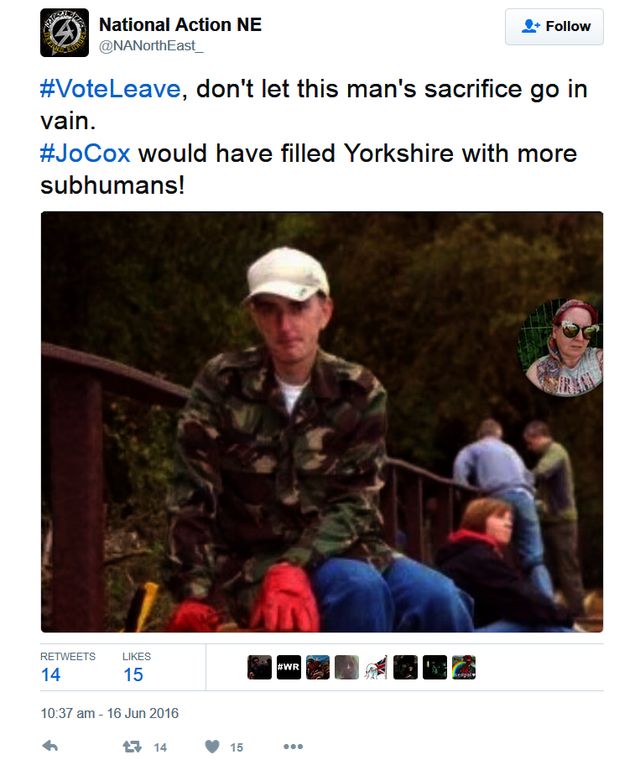 Natoonal Action Support Jo Cox's Murderer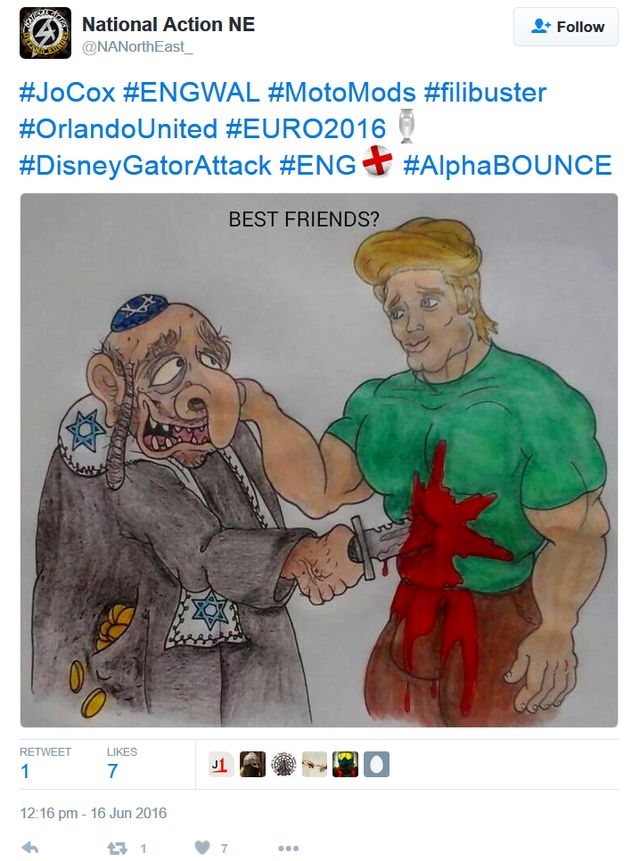 National Action's Vile Anti-Semitism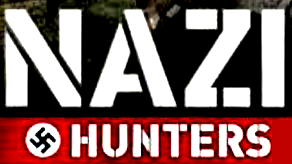 Buckby is an avid #Brexit campaigner. Last weekend, national socialist Buckby was spotted in Leeds City Centre in the company of Mark Collett, Eva Van Housen and various members of National Action at the Vote Leave stall, despite the half-hearted Vote Leave's call for the nazis not to hand out their leaflets. Fuckby has appallingly promised to stand against Jo Cox's successor, regardless of the almighty offence caused to her family with this provocative action. Believing the death of the MP was a conspiracy by the New World Order (and ZOG) designed to stop Vote Leave, Fuckby, who last weekend was manning the Leeds stall with Wayne Jarvie, Mark Collett and Eva Van Housen, wants to make Jo Cox's partner and family suffer renewed worry, and thus must be opposed (peacefully) by ANTIFA.
National Action's ultimate white supremacist pro-murder slur: -

https://twitter.com/NANorthEast_/status/743497714353246209
Given the horrific nature of the Labour MP's murder, using knives and a firearm, and the propensity for violence amongst Fuckby's new Hitlerite pals, there could be flashpoints and intimidation for local voters in the weeks to come, after the #Brexit vote. Whether or not UKIP vanish up their own anuses or go and join the Tories (same thing!), fringe nationalists are well aware that If UKIP pass their sell-by date, other far right parties will be fighting over the ex-BNP vote, one of these, Liberty GB, which originated from the chaos of the BNP several years ago.
Whilst Brexit supporters have been quick to accuse Stronger-In supporters of political opportunism, Fuckby's deliberate attempt to stir up ill-feeling amongst a shocked community deep in mourning is an indication of how inhumane the British Far Right is, although, what more do we expect from a movement which has its origins in Adolf Hitler ally Oswald Mosley and before that, deadly German neo-Nazism which murdered six million people in the Holocaust. Boys will be boys, girls, girls, and nazis, scum!
Fuckby linking up with his former BNP Youth chums, should set the alarm bells ringing in the Kirklees area, Birstall and Batley close to Morley and Middleton in Leeds where some of the most violent former BNP activists still reside. One of these monsters is violent NPD supporter Chris Beverley, who attended SS-veterans meetings in Germany in the last decade, Beverley (now of the English Democrats) was involved in a violent assault upon churchgoers campaigning in Morley against the BNP, punches and kicks thrown at elderly antifascists, back in the BNP's heyday. If former fascist councillor Beverley roams free in the Birstall with National Action morons in toe, the people of Batley and Birstall will need defending from the menace of organised racial hatred.
Most dangerous these days are the national socialist youth gang National Action, a member of which, Zac Davies, was infamously jailed for life for the attempted murder of a Sikh man in Tesco's supermarket, Mold, Flintshire. Fuckby, conversing with Wayne Garvey (AKA Yorvik Son) of National Action, Mark Collett and Eva Van Housen, lays the seeds for the until-now elusive "nationalist unity", although nazis in other parts of the country might not be as willing to join hands, as the obnoxious Leeds lot. If Luciana Berger's stalker Garron Helm and many others National Action thugs turn up in Birstall and Batley, local Labour party canvassers will feel intimidated in what should have been a hassle-free uncontested election walkover. The police cannot be everywhere at once, thus seasoned local Yorkshire antifascists are asked to be vigilant, and ready on-hand to offer assistance, if necessary, to keep fascist thugs at bay from Labour Party volunteers.
It is better to be safe than sorry. Labour volunteers are advised to remain vigilant, and keep updated with antifascist news via Twitter and Facebook. Also, hopefully there will be antifascists at the count, to scare off fascists from getting smart ideas.
NAZI SCUM, YOUR TIME HAS GONE!
NO PASARAN EVER!