Supporters of the Sheffield Palestine Solidarity Campaign held a protest outside Sheffield Town Hall on 5th July 2014.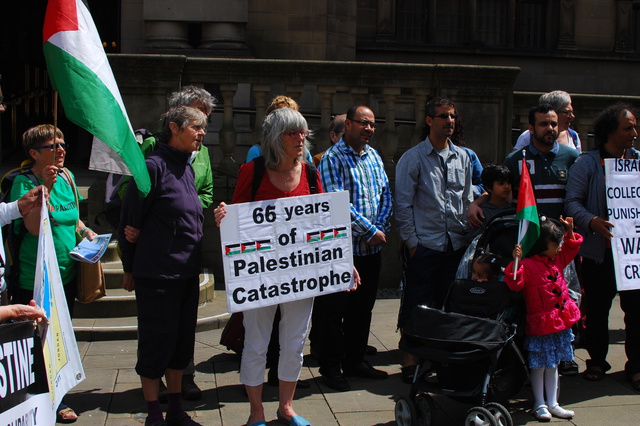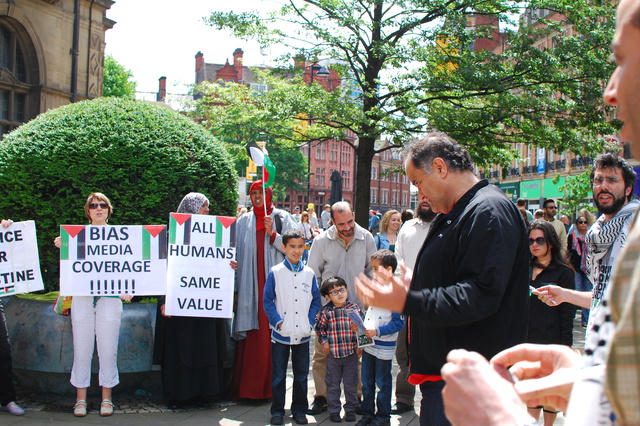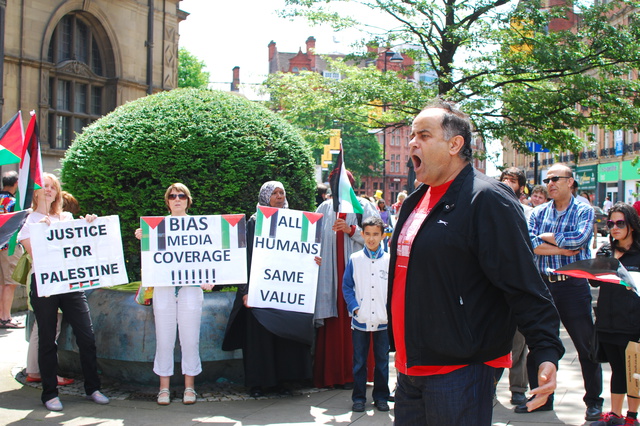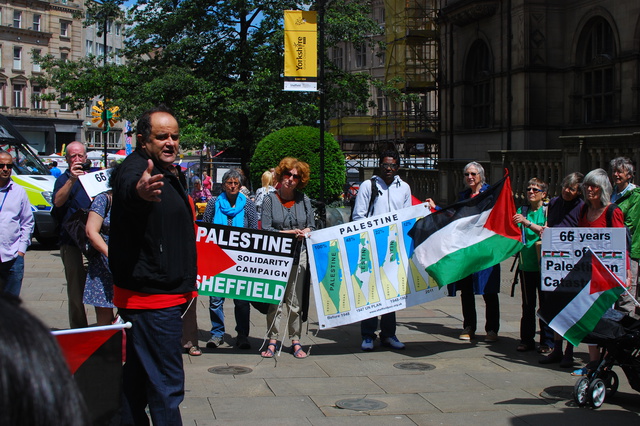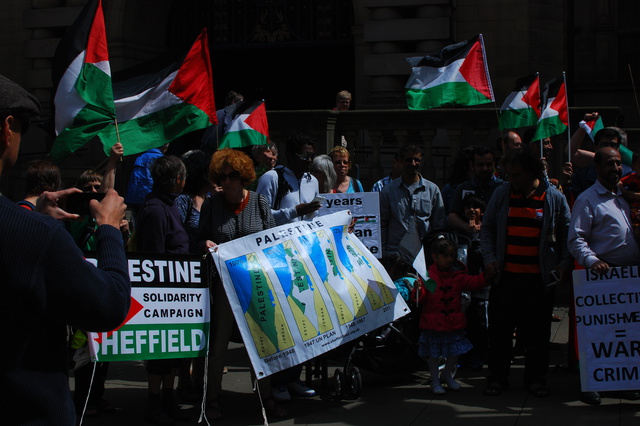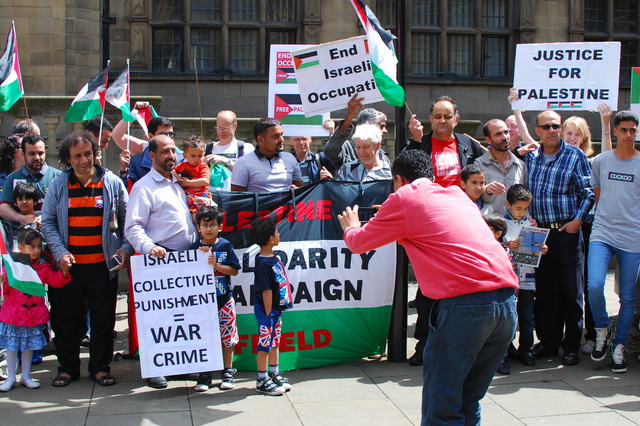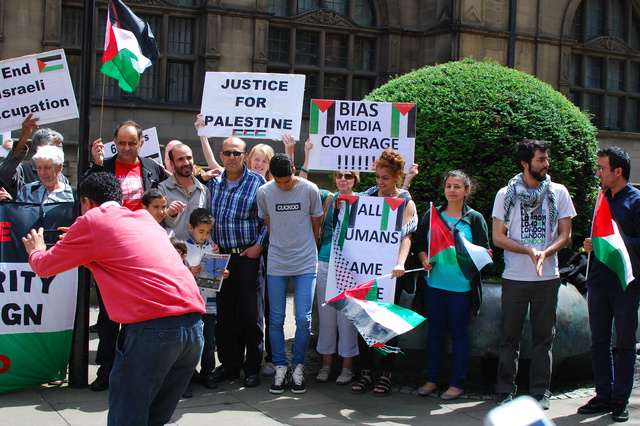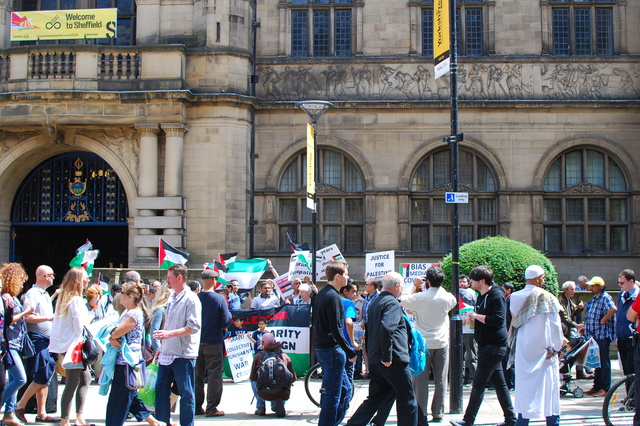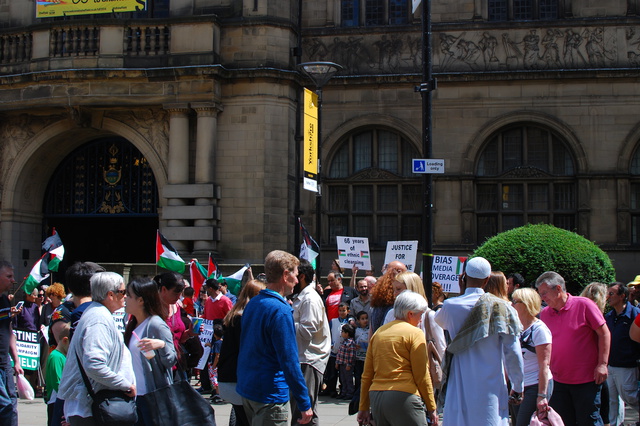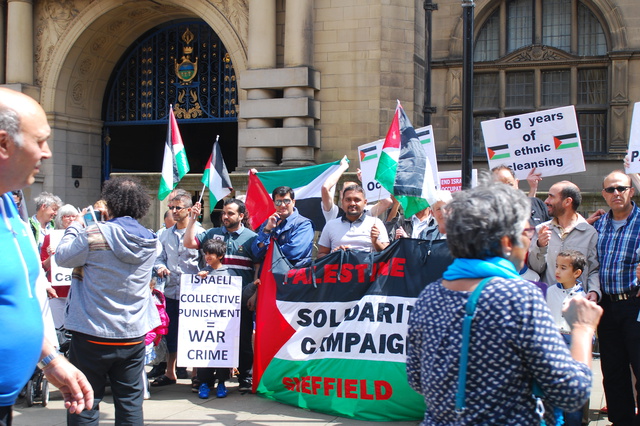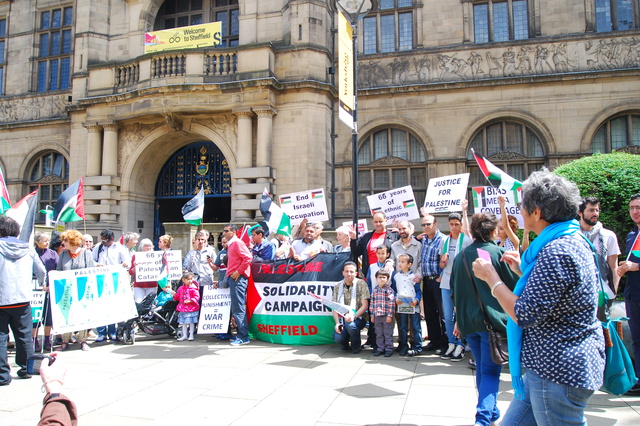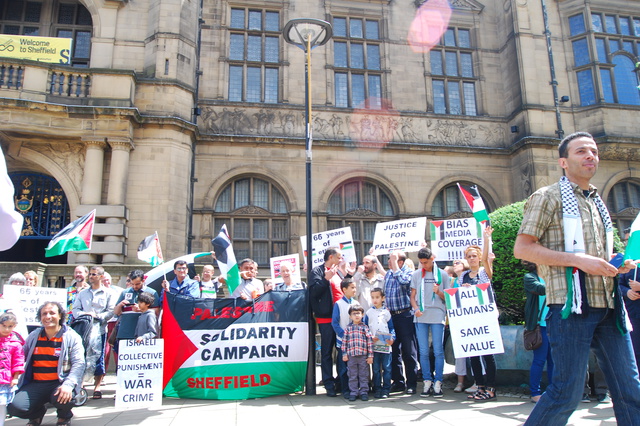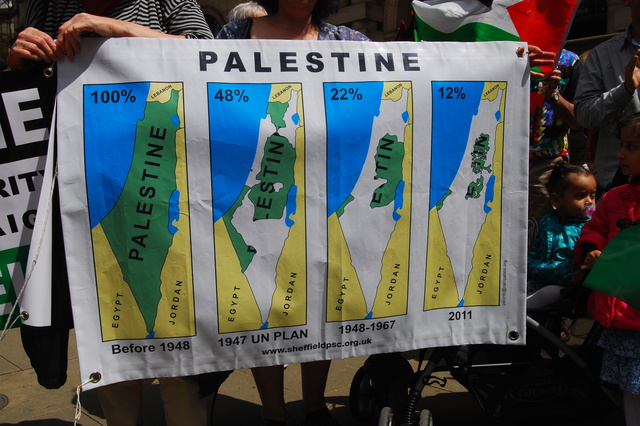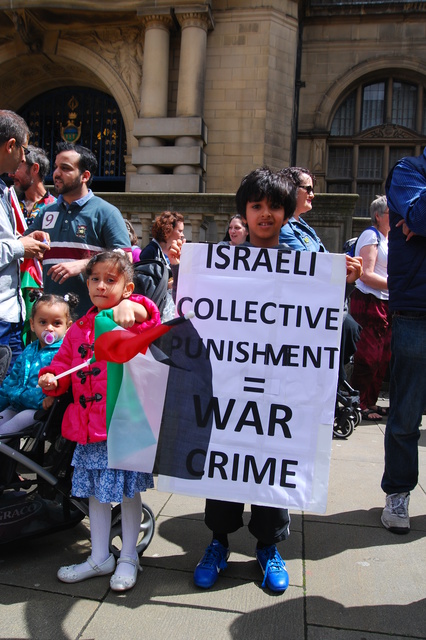 The call out for the protest:
Please join us at the solidarity protest outside Sheffield Town Hall tomorrow, Saturday the 5th July, at 12.30pm called as the Palestinians face more Israeli onslaught in the wake of the killing of three Israeli settlers.
Warplanes continue the bombing of Gaza and bulldozers demolish houses in the West Bank, as Mohamed Abu Khdeir, 16, becomes a victim of the call for revenge by Israelis.
The protest has been called by Sheffield Palestine Solidarity Campaign and is supported by Sheffield Stop the War Coalition.