There was a party atmosphere to celebrate Sheffield's diversity outside the City Hall today. At around 12.30 a small group of EDL appeared at the end of Division Street they were opposed by a crowd of around a thousand.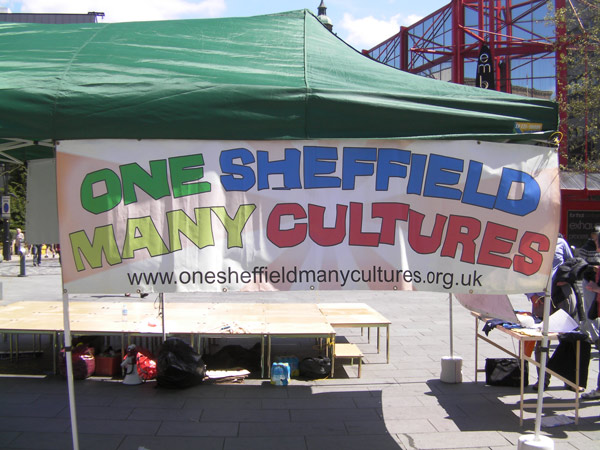 One Shedfield Many Cultures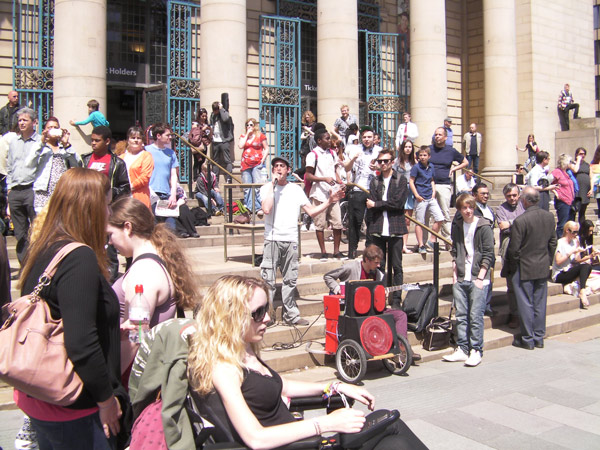 City Hall Steps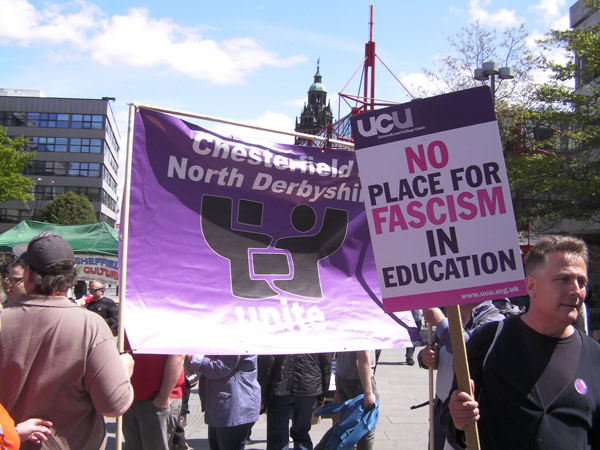 No place for Fascism anywhere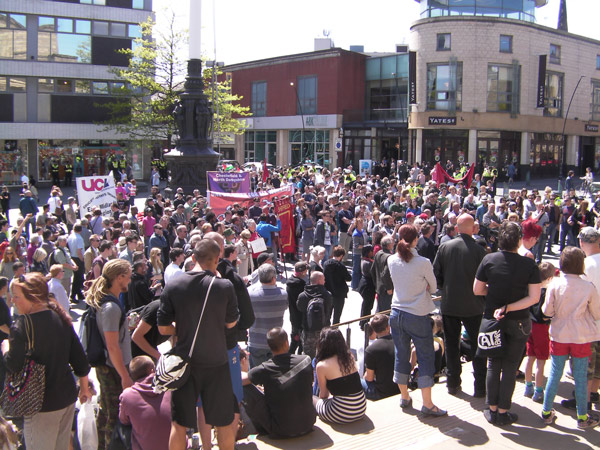 EDL are on their way (apparently)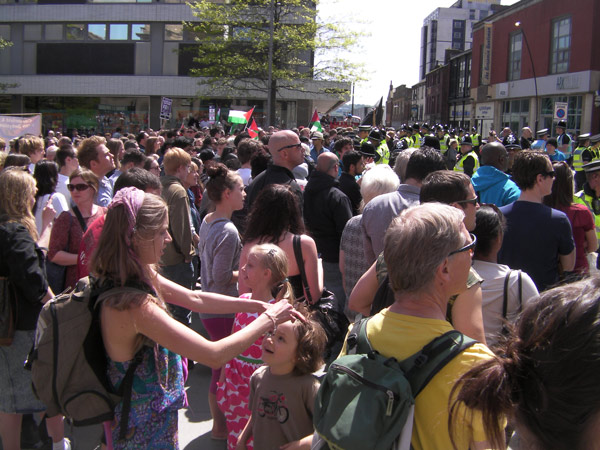 Stand Firm!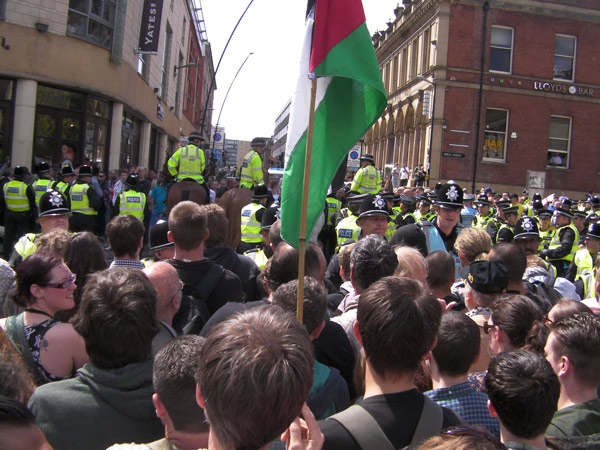 Whose streets?
The police made a token effort to move us away from the cenotaph to let the EDL end their march, but we linked arms and resisted for a few minutes and the four police on horses soon saw that it would be easier to deal with the EDL than the opposition and the horses turned around to face the EDL to much applause from the throng. After about 90 minutes stand-off the EDL went home! There are more of us than you!