The world premier of the direct action doc "Just Do It" A Tale of Modern Day Outlaws, played to a packed cinema at the Sheffield Doc Fest last night 9th June. I blagged a seat and recorded the the Q&A with Jeremy Hardy, Emily James, Lauren Simpson and James Leadbitter.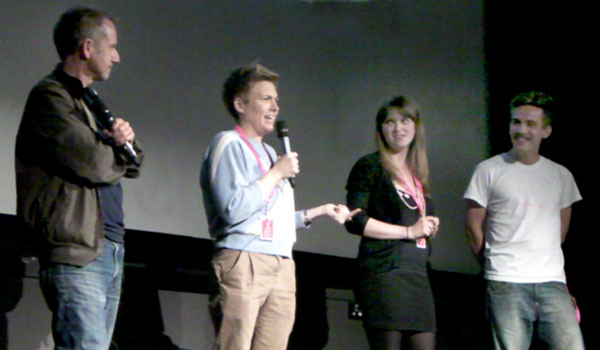 Jeremy Hardy - Emily James - Lauren SImpson - James Leadbitter
The film follows the exploits of climate change activists through various actions in 2009 leading up to COP 15. It goes out to cinemas on the 15th July, it's Cert 12a so you can even take your dad.
The film will be distributed under a creative commons license, as a DVD (with extras) and available to activist groups for screenings.