If a Tree Falls: A Story of the Earth Liberation Front will be screened twice during the Sheffield Documentary Film Festival:
Thursday 9th Jun at 15:30 - 17:29 Sheffield Central Library Theatre
Saturday 11th Jun at 13:35 - 15:49 Showroom 3, screening with UK Uncut + Extended Q&A (129mins)
There will also a discussion of the film on Saturday 11 June 2011 at 11:45 in The Crucible Studio.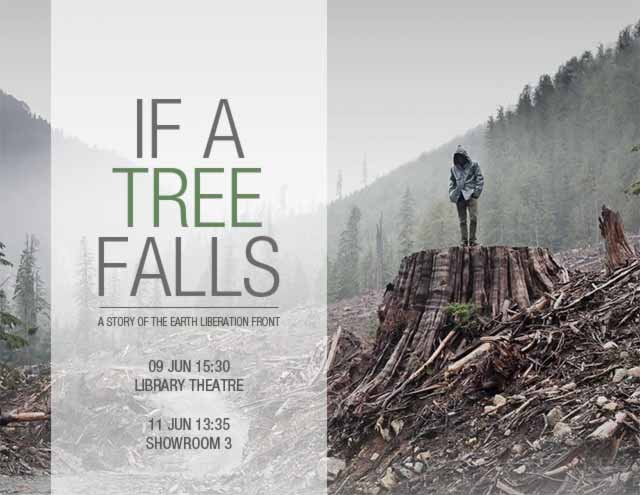 George W Bush's government called them the number one domestic terrorism threat. Others called them tree huggers. For a number of years from the mid 90s, the Earth Liberation Front conducted a campaign of arson attacks against a wide range of companies they considered a threat to the environment, including timber factories, an SUV dealership and a ski lodge. The fact that no one was ever hurt did little to deter the tenacity of investigators determined to track the culprits down. Former member Daniel McGowan had long since hung up his ELF hat, and settled down to work in a Manhattan charity, when he was arrested one day by the FBI. He's now under house arrest, facing life in prison. Through the story of McGowan's activism, radicalization, and eventual disenchantment, and with the use of remarkable archive, director Marshall Curry shines a light on a battle in which good and evil are far from clearly defined.
Film web site:

http://www.ifatreefallsfilm.com/