After 5 years of Climate Camps, 2006, 2007, 2008, 2009 and 2010, a statement has been issued by the The Camp for Climate Action to say that "we will not organise a national Climate Camp in 2011" and that "we will not organise national gatherings as 'Climate Camp' or the Camp for Climate Action in 2011". This decision, and the process by which it was made, has been criticised by SchNews, "the act of a minority to shut-down an organisation which is meant to be run autonomously is entirely contradictory... Where Climate Camp goes after this, and whether local groups can effectively use the collective identity which has done so much for environmental activism over the last 5 years remains to be seen."
Newswire: Climate Camp Dissolves Itself | SchNews: Penny for the Guy Ropes
Coverage Elsewhere: Guardian: Climate Camp disbanded | New Internationalist: Where now for direct action on climate change? | Bristling Badger: Climate camp is dead, long live climate action | Political Dynamite: The end for Climate Camp?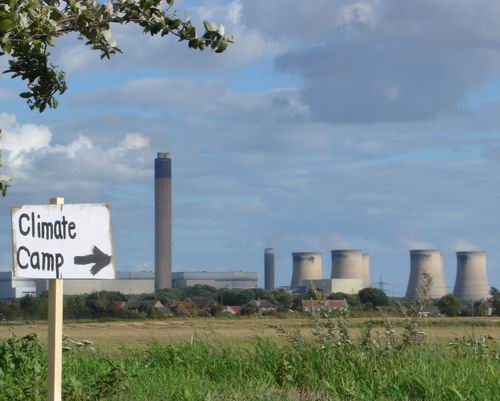 the way [photo by kriptick at riseup dot net]