Lordy Lord Helseltine the old wrinkly had a party with his chums at the Advanced Manufacturing (Death) Park last week...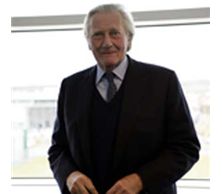 He was there to offer a share of the governments £1.4billion regional growth fund - more money for maniacs to make weapons with!
The next event at the amp will be the Carbon Capture and Storage, innovation and growth in the supply chain on the 4th Feb.

http://www.ampwaverley.com/featured_news
The idea of capturing carbon and injecting it into the ocean by means of submarine or pipeline is absurd.

http://en.wikipedia.org/wiki/Carbon_capture_and_storage
It ties in with the US agenda to have complete control over the weather by 2025, HAARP technology and the poisoning of our skies.

http://www.youtube.com/watch?v=I0JhrDgepyk
For your enjoyment the same people are bringing us the 'Nuclear Renaissance' event on 17th feb at the Doncaster Racecourse.
Soon to follow is the ultimate greedfest 'Global Manufacturing Festival' 14th -18th March in Sheffield.
Booooooooooooooooooooooooooooooooo! This is shit!