A third undercover police officer has today been revealed by the Guardian. Mark Jacobs, known as 'Marco', operated in Cardiff for four years, infiltrating the Cardiff Anarchist Network (CAN) and other groups including international anti-globalisation networks, No Borders, and the early Climate Camps.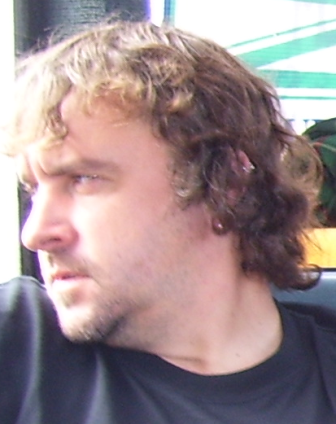 'Marco' - Filth
His former girlfriend is reported as saying "I was doing nothing wrong, I was not breaking the law at all. So for him to come along and lie to us and get that deep into our lives was a colossal, colossal betrayal."
Other activists have claimed that as well as disrupting activities and gathering information, he created and nurtured disagreement and division within the group, turning members of the group against each other.