Deputy Prime Minister Nick Clegg looked shaken leaving Sheffield Town Hall this evening, as an impromptu demonstration chanted and hurled abuse.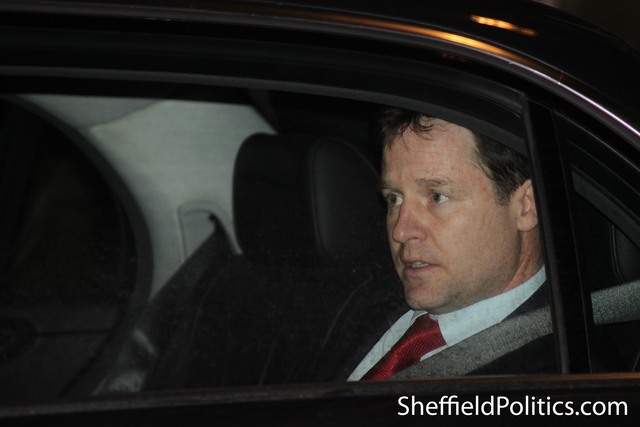 Clegg leaving Sheffield Town Hall
Mr Clegg was in Sheffield to speak with the city's Liberal Democrat councillors, at a meeting held behind closed doors. His presence in Sheffield was only revealed when Labour councillor Ibrar Hussain mentioned it in this afternoon's meeting of the full council.
A small crowd of students and activists began to gather outside the building after word of the meeting spread via Twitter.
Earlier today, Mr Clegg was heckled by students while campaigning ahead of the Oldham by-election.
The council voted today to object to the city's local government finance settlement, which will see the council's spending power cut by 8.35% next year.