After a 3 week trial and 3 days of deliberation for the jury, 20 climate activists were found guilty of conspiring to commit aggravated trespass today. The defendants were amongst 114 activists arrested at a Nottingham school in April 2009, on the verge of taking action to shut down the Ratcliffe-on-Soar power station.
Over the course of the trial the jury heard evidence from a raft of experts including James Hansen, one of the world's leading climate scientists. MPs also testified on the inadequacy of conventional political channels to prevent climate change. The 20 are clear that "Taking action on climate change is not an act of moral righteousness, but of self-defence."
Newswire: Opening 1 | 2 | 3 | 4 | Prosecution 1 | 2 | 3 | 4 | 5 | 6 | 7 | Defence 1 | 2 | 3 | 4 | 5 | 6 | 7 | 8 | 9 | 10 | 11 | 12 | 13 | Conclusion 1 | 2 | Verdict 1 | 2 | 3
Previous features: Mass Arrest of 114 Climate Activists in Raid | Ratcliffe Conspiracy Trial Begins | Ratcliffe Trial: Prosecution Opens | Ratcliffe Trial: Week 2
Links: Ratcliffe on Trial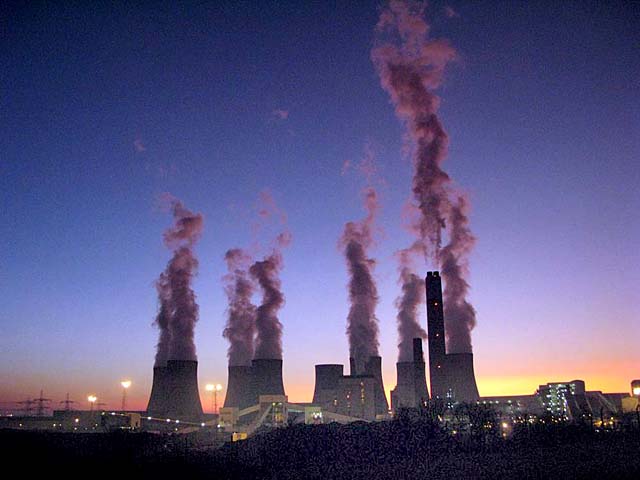 Defendants' statement
As the UN climate talks finish in Cancun, and fail once again to come up with any legally binding framework to reduce emissions, the British legal system is still upholding business as usual. This can't continue. Burning coal has no future.
We are twenty of the 114 who were targets of the biggest pre-emptive arrest in UK history, as part of the increasing drive to stifle real action on climate change. We planned not only to stop carbon emissions from Ratcliffe but to be part of a much wider movement for global social justice. Dealing with climate change means looking at its root causes and we need to question why the profits of corporations such as e.on are being prioritised over people on the front line of our changing climate and the protection of our children's futures.
In the 3 weeks we've been on trial over 17,000 people have died from the effects of climate change, species have continued to disappear and a few energy CEOs have continued to line their pockets. It's the poorest and most vulnerable communities, those least responsible for this crisis, who are being hit the hardest.
Taking action on climate change is not an act of moral righteousness, but of self-defence. History is full of ordinary people who have acted to protect their fundamental rights and we need a strong movement of people doing just that. We want to reiterate our support for everyone fighting for climate justice.
We want to thank everyone for the amazing amount of solidarity we have received during this process from within Nottingham and beyond. It has been absolutly inspiring. We are keen to publich more information, but obviously need to wait until sentencing on Friday to do this.