The University has applied for a court injunction to evict students from their peaceful occupation against higher fees and cuts in the Richard Roberts Building at the University of Sheffield.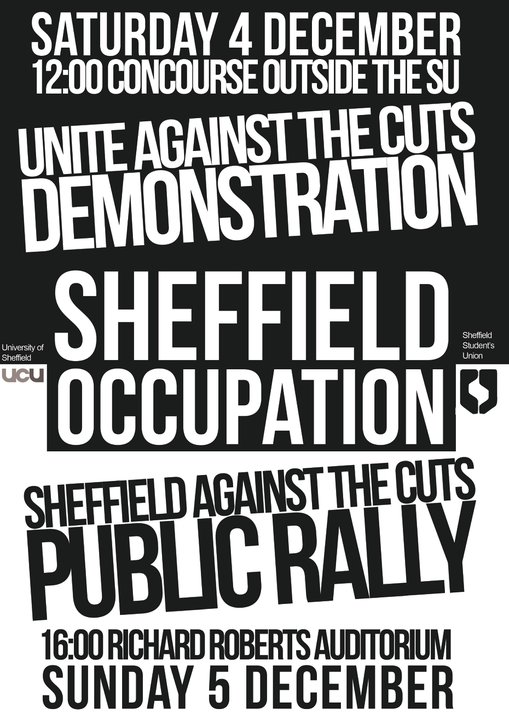 The occupation is now supported by Sheffield Student's Union, Sheffield UCU, John McDonnell MP, Jeremy Corbyn MP, Ken Loach - film maker, Mary Anne Hobbs - former Radio 1 DJ, Sheffield NUJ, Sheffield Green Party, University of Sheffield Labour Students and Sheffield Right to Work Campaign.
The occupation is still allowing all lectures to go ahead and also organising additional lectures. There is no disruption to students whatsoever and there is study rooms available for all students which wish to join in the protest.
The committee of the Sheffield University branch of UCU said, "Your action is a welcome practical expression of the fight against this Government's spurious, elitist and anti-social "education" policy… The cuts to education, the axing of the education maintenance allowance, the proposed trebling of tuition fees and now the proposed abolition of AimHigher should all be strongly opposed."
We're building for the events at the weekend now, which include a demonstration at 12 on Saturday, assembling on the concourse outside the SU, and a public rally on Sunday at 4 in the occupation where we will be joined by Trade Unionists from Sheffield.