Activists protested against animal experiments at the University of Sheffield. Over 30 000 animals are experimented on every year at the university, before being killed and disposed of.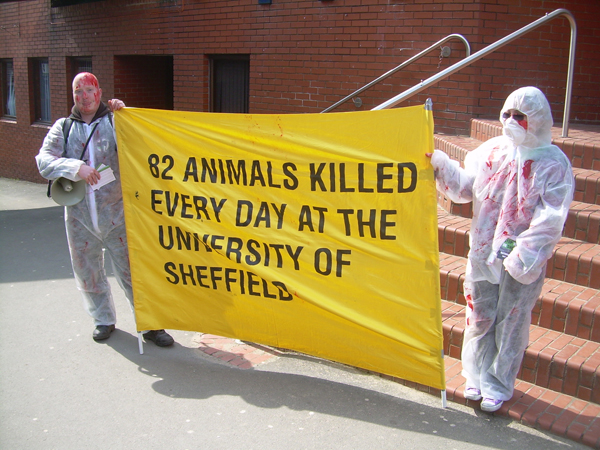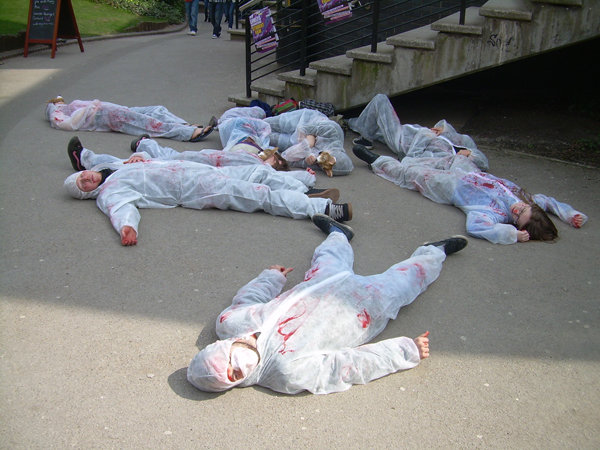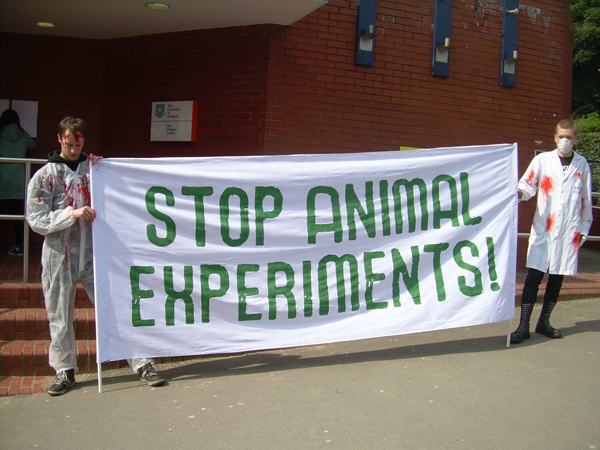 Yesterday 20 animal rights activists held a demonstration at the University of Sheffield, calling for an end to animal experiments. Protesters held banners and gave out leaflets, while others lay on the ground covered in fake blood. The university kills 30 000 animals every year, or 82 per day, more than almost all other British universities.
We want to raise awareness of the suffering going on behind closed doors, and to call the University to account for its uncaring attitude towards animal cruelty. Animals are not laboratory tools, but are sentient creatures capable of experiencing pain, fear, loneliness and sadness. They are not ours to eat, hunt or experiment on or otherwise exploit, whatever the perceived benefit.
According to the Vivisection Week of Action website, demonstrations are taking place this week at 18 locations across the country. In recent months, campaigners in West Yorkshire have picketed open days at the University of Bradford, as well as the offices of organisations linked to animal experiments there.
Activists are organising a march through Sheffield on 19th June, to protest against animal experiments. See

http://saeis.wordpress.com/
for more information on the campaign or check out

http://www.sheffieldaf.org.uk/
for information on other animal rights activism in Sheffield.