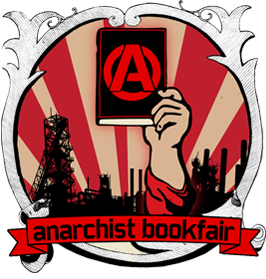 The Sheffield Anarchist Book Fair collective is proud to announce Sheffield's FIRST anarchist book fair. The event will be held Saturday 22nd May from 10:00 - 16:00 @ Corporation night club. For directions - www.corporation.org.uk. There will be meetings and presentations throughout the day as well as some scrumptious vegan food provided by the local Animal Friends group. We will also be holding a social in the evening if people are able to stick around (details will follow shortly).
Rates for stalls are £10 for groups/campaigns and £20 for book stalls/distro's. Please contact us in good time to reserve your stall. We also welcome proposals for meetings/workshops from groups and individuals. If you have a proposal please email -

sheffield@bookfair.org.uk
We aim to facilitate as many as possible, but space will be allocated on a first come, first served basis.