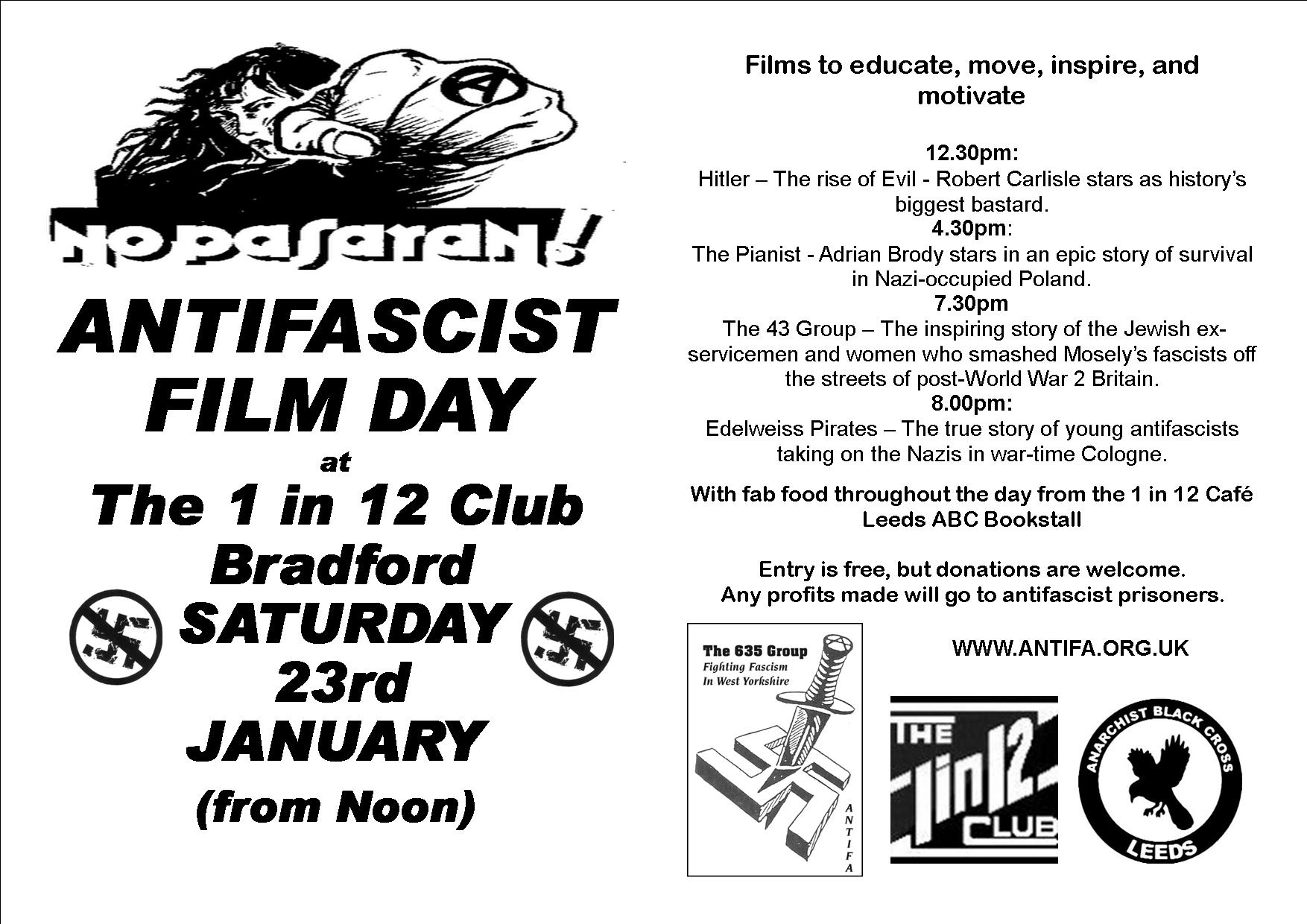 To commemorate the liberation of Auschwitz concentration camp, a day of antifascist films is being held at Bradford's 1 in 12 Club this Saturday.
The event starts at 12.00 noon, and films will be shown throughout the day. There'll be lots of delicious food available, and the Leeds ABC bookstall will be there, with books, pamphlets, T-shirts, badges, and more.
Come along and watch one film or stay for them all. Or just hang out in the cafe!
There's no charge for the event, but donations are welcome and any money raised will be used for the direct support of antifascist prisoners.