Fucking scum and so named solicitor Ian Firth, whose South Yorkshire firm made £78 million from sick miners' compensation is splashing out on a palatial new pad in Sheffield.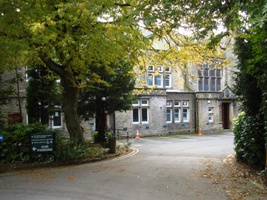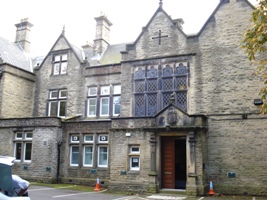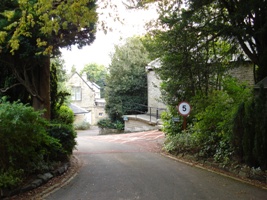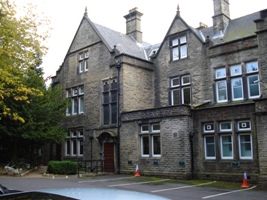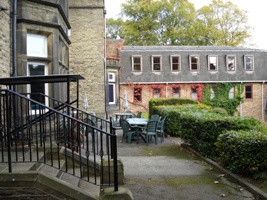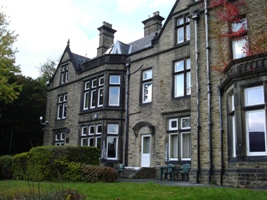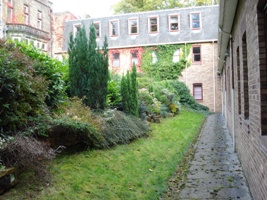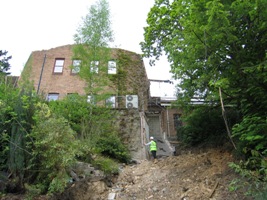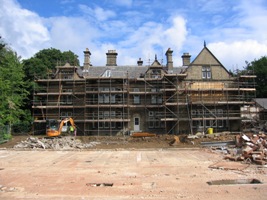 Built in the late 19th century the building functioned as a private residence until the 1940's when it was purchased by the Coal Board for offices, they continued to use the building until the late 1960's when ownership passed over to what we now know as the Department for Work & Pensions. They altered the original building and constructed a series of extensions to provide residential conference accommodation. The site was acquired by Ian Firth and a local developer and divided into two halves, our client gaining ownership of the original building.
Ian Firth senior partner at Barnsley law firm Raleys, is renovating £4.5m Ranmoor Hall, a huge Victorian stately pile built in 1881 for a cutlery baron. He is spending what is thought to be hundreds of thousands of pounds converting the stone-built mansion into his own private residence.
David Shelbourne, of Worsbrough, Barnsley, whose father-in-law Arthur Tinker did not live to see his compensation, said: "I wish I could afford to do that. I think it's disgusting." Imposing Ranmoor Hall, on a private drive off leafy Belgrave Road in Ranmoor, has been gutted and a large team of contractors is currently working at the site surrounded by security fencing.
Mr Firth, who currently lives nearby in a much smaller property on Stumperlowe Hall Rd Sheffield, Sheffield S10, UK, has hired Barnsley architects the Firth Partnership to oversee the development of the hall, formerly a residential training centre for the Department for Work and Pensions.Miners' solicitors breached code
Solicitors in South Yorkshire deliberately breached a code of conduct to collect £32m in fees from miners' compensation claims, a tribunal ruled.
Six partners at Raleys in Barnsley took a deliberate and calculated risk to break rules to make "a huge amount".
Partner Ian Firth was suspended for four years, David Barber for two years and Jonathan Markham for six months.
Three junior partners were each fined £10,000. All the solicitors had denied any wrongdoing.
The hearing in London ruled that an agreement made with Zuko Legal, a so-called claims farm, to take on 19,000 claims, some of which were the result of cold-calling practises, was against the professional code of conduct.
Nothing will change for working class people without
significant changes to the class structure!
Burn The Bastards

http://barnsdale.wordpress.com/
was going to write something about Raley's, but Snookcocker has already said all that needs to be said…
First Jim Beresford and his mate, now six of the buggers at Raleys Solicitors scavenged the fat from miners' compensation claims.
Are all solicitors money grabbing thieving twats?
Has the NUM become just like any other top down bureaucratic union?
More to follow:

http://projectsheffield.wordpress.com/2009/03/02/our-next-exploration-will-be-ranmoor-hall-sheffield/