Supporters of the Sheffield Palestine Solidarity Campaign leafleted people outside Sheffield's train station on the evening of 23rd January 2009. Tomorrow there is march from Ellesmere Green to town, details follow.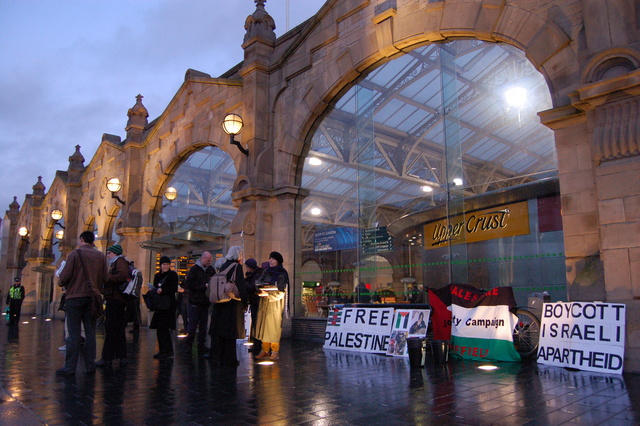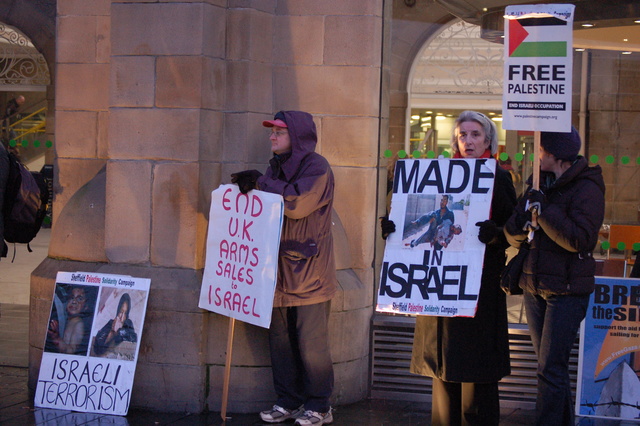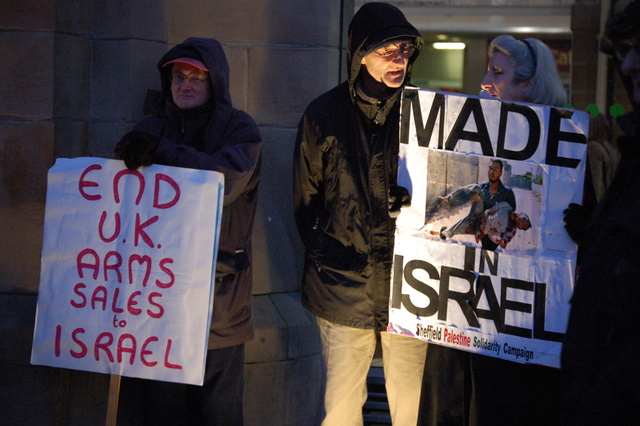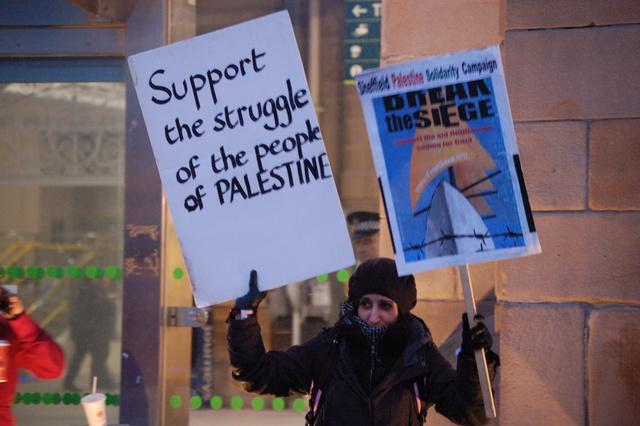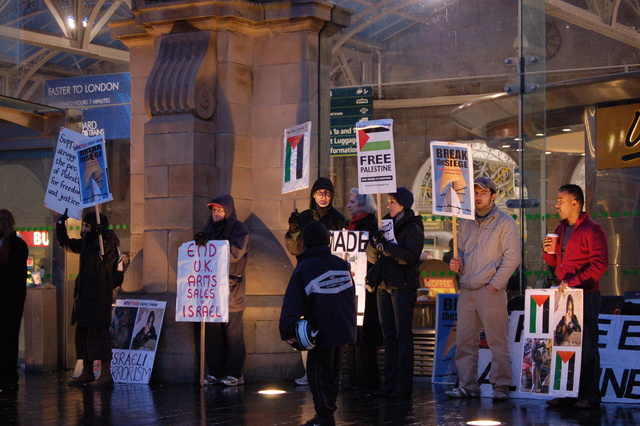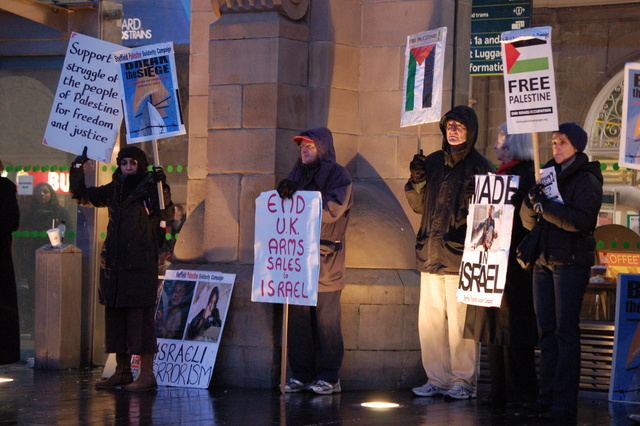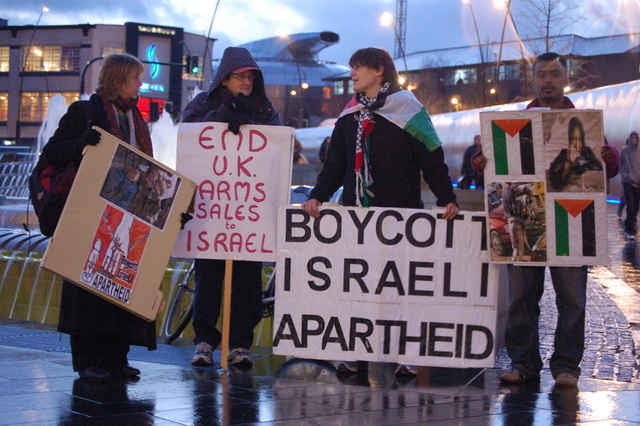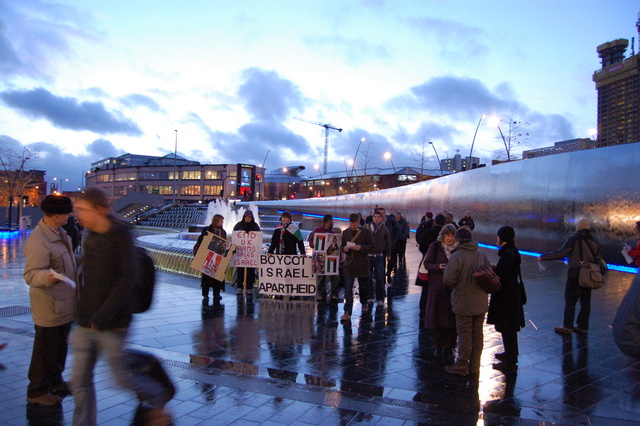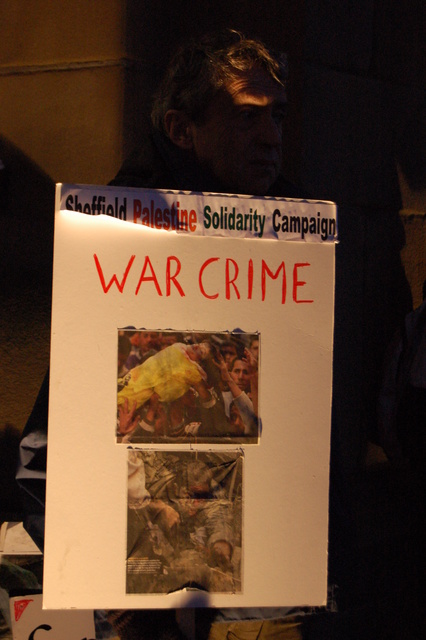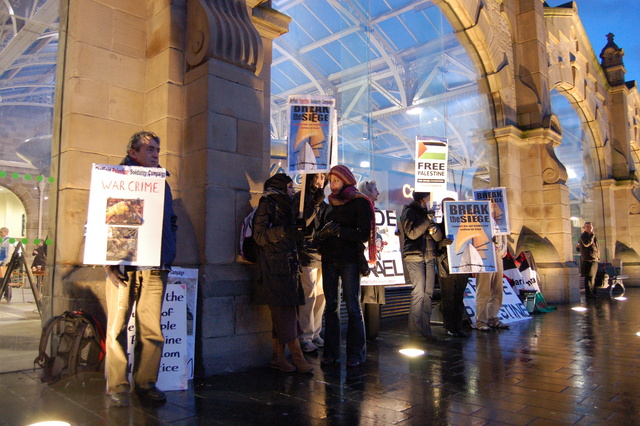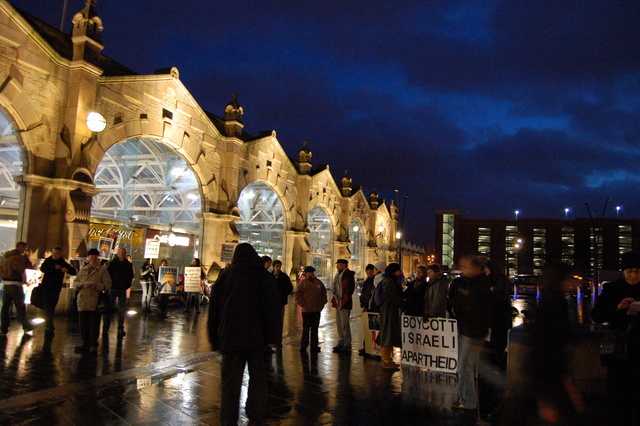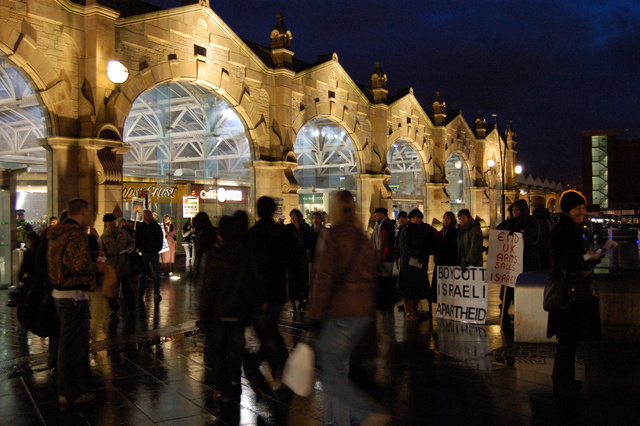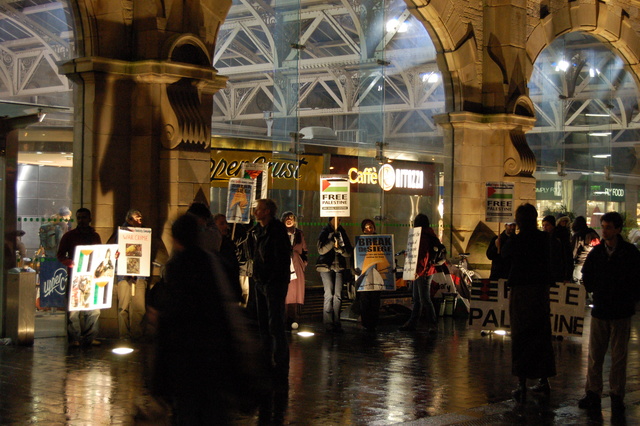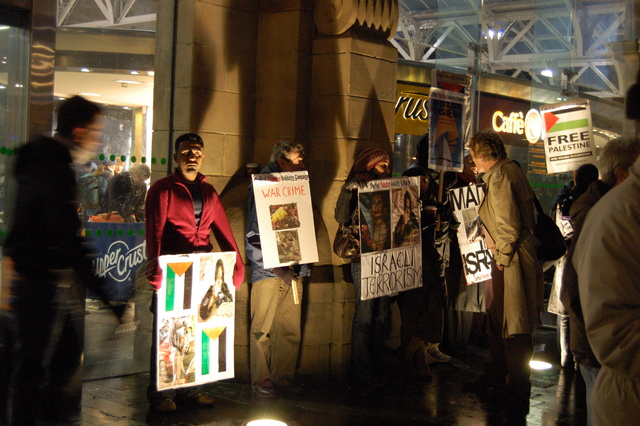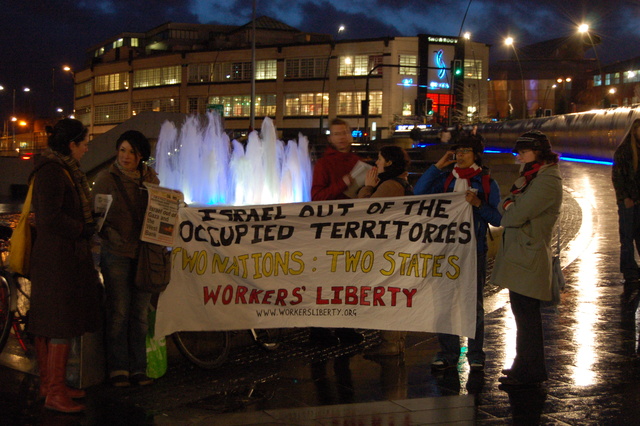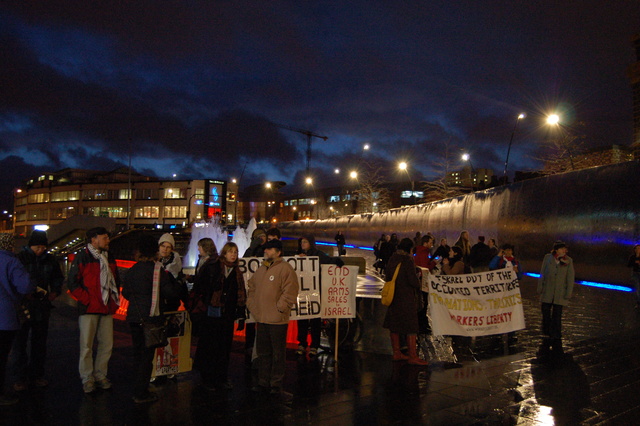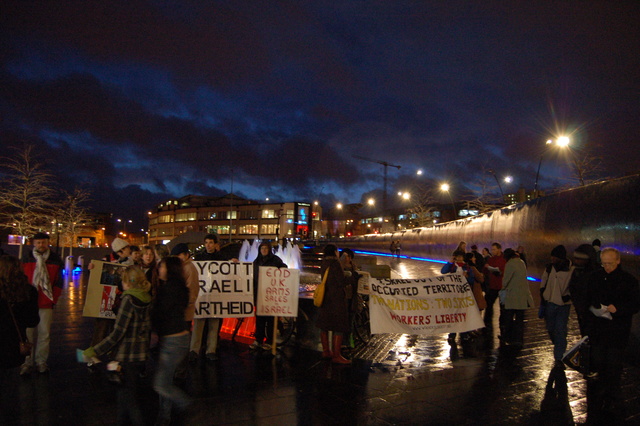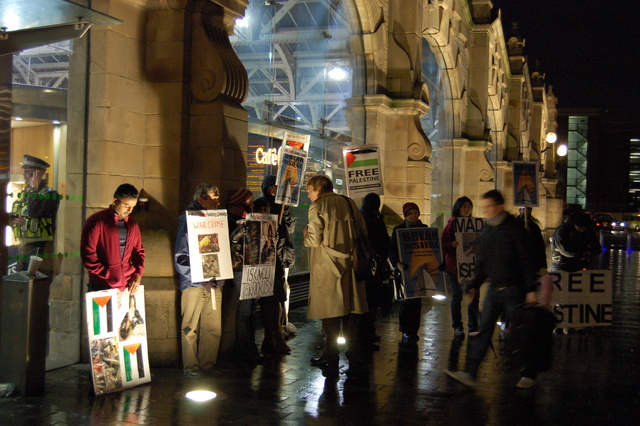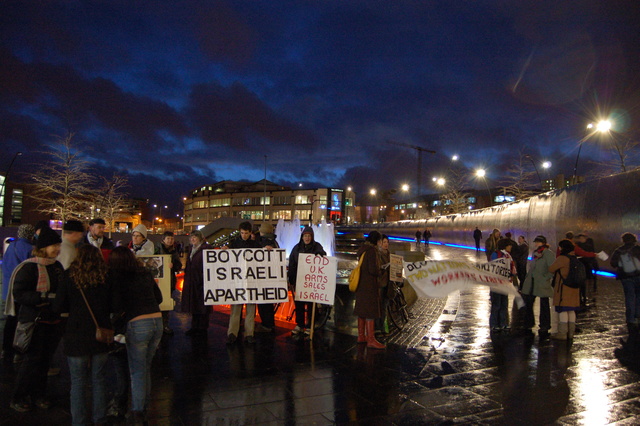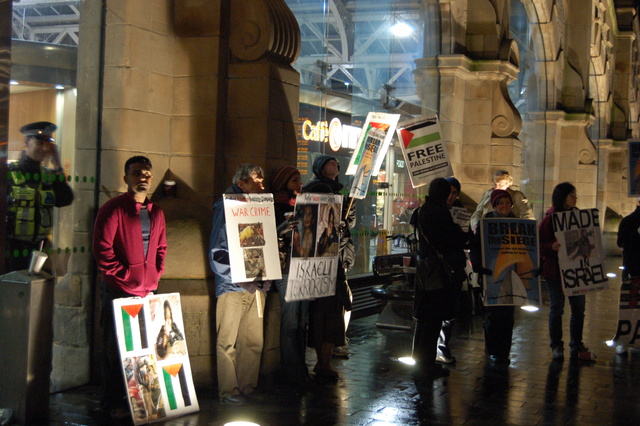 SATURDAY 24th JANUARY
PUBLIC DEMONSTRATION AGAINST ISRAEL'S ATTACK ON GAZA.
Assemble 11 am on Ellesmere Green, Burngreave. To march into town.
Demand an end to our government's silence and:-
An immediate condemnation and end to Israel's military assault on Gaza
An immediate end to the blockade of aid to Gaza
An end to Israel's violation of International Law
An immediate end to Israel's occupation.
Called By:- Sheffield Muslim Association of Britain, Sheffield Stop the War Coalition, UKIM (UK Islamic Mission) United Council of Mosques, MWHS, Al Rissala Centre and the Rahman Mosque, supported by Sheffield PALESTINE SOLIDARITY CAMPAIGN
--------------------------------------
Boycott Israel: Day of information, workshops and action.
Saturday 31st January; 12 noon - 4.30 p.m.
Quaker Meeting House, James St. Sheffield city centre
Lunch and refreshments available.
Please join us for this crucial day to work together on how we can take our campaign forward.
Workshops/ information available on:
The consumer boycott;
The Stop Veolia campaign;
Academic boycott,
Arms embargo,
Disinvestment campaigns and more.
We will look at the arguments for boycott, disinvestment and sanctions and work on actions that can be taken by both groups and individuals. We will also plan how to work with Sheffield city Council, who have agreed to set up a cross party working group following the presentation of our petition to the Council.