Supporters of the Sheffield Palestine Solidarity Campaign gathered outside Sheffield Town Hall on 7th January 2009 before going into the public gallery to raise the issue of the massacres in Gaza at a full Council meeting.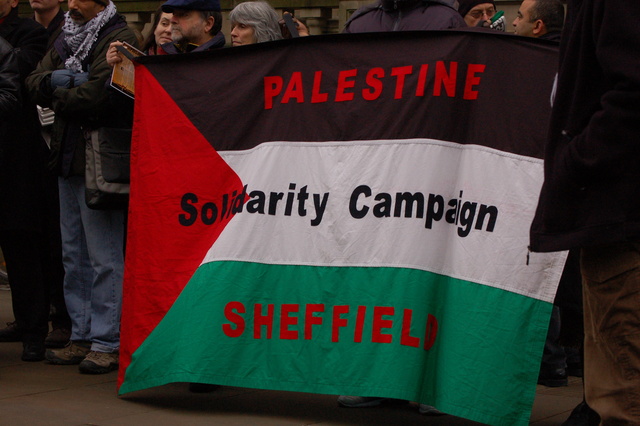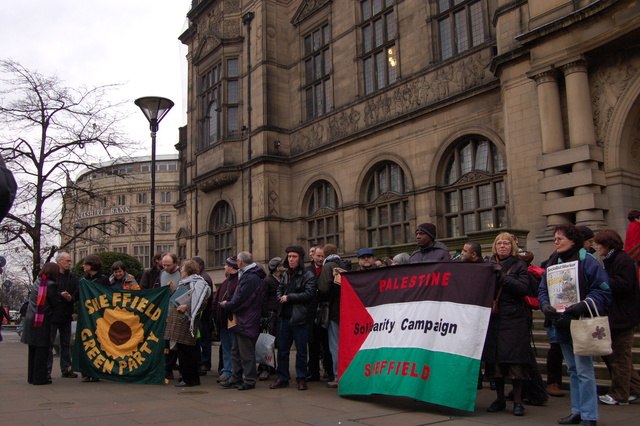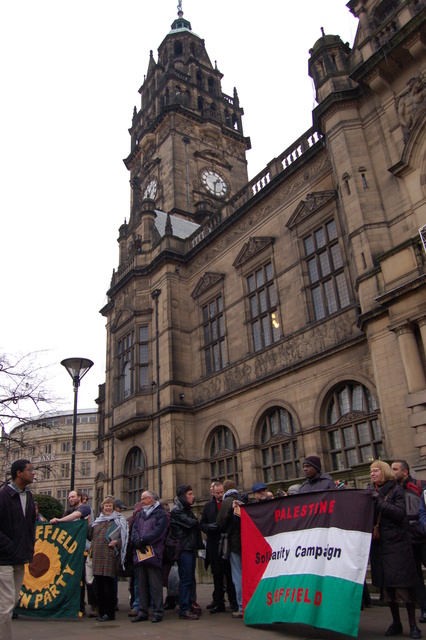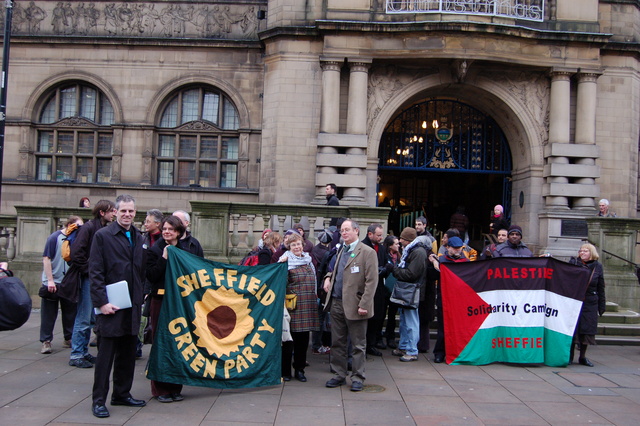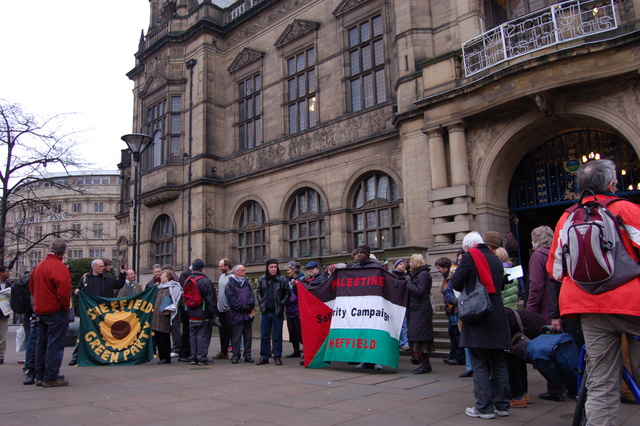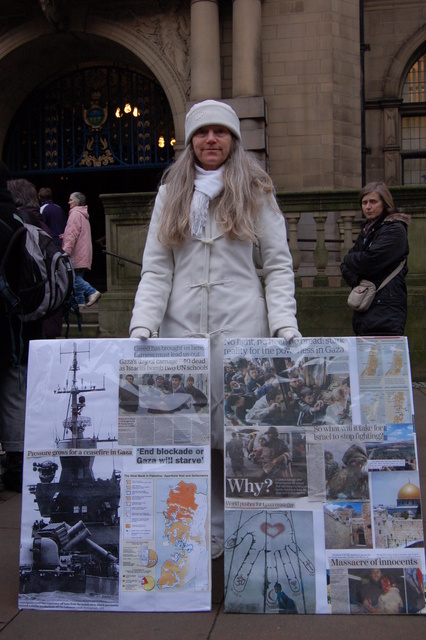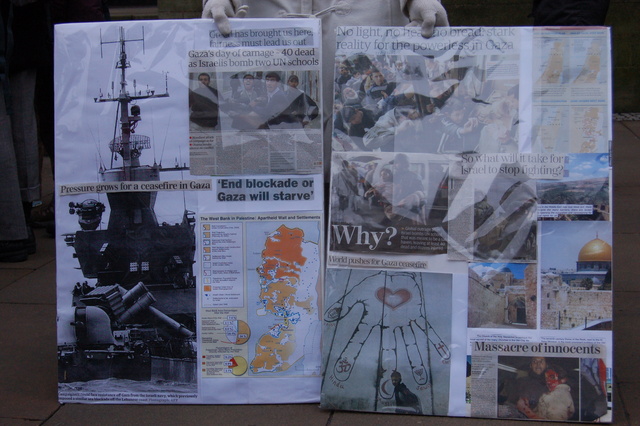 Saturday 10th January 2009: national demonstration in London. Coaches going from Sheffield. Phone 07818040982 to book a place.
Also - vigil in Sheffield city centre from 12 on Saturday for those unable to travel to London.
Protests are taking place in many countries - please make sure we add the voice of Sheffield people to the call for an end to Israeli outrages.
See also the last two protests:
Photos: Hundreds Protest in Sheffield Against Gaza Massacre - 29th December

http://www.indymedia.org.uk/en/regions/sheffield/2008/12/416311.html
Photos: Sheffield Protest Against Gaza Slaughter

http://www.indymedia.org.uk/en/regions/sheffield/2009/01/416851.html