This year we have a unique opportunity to re-open the Woodhead rail line between Manchester and Sheffield.
Midday, Saturday 2nd August 2008
Join the Save the Woodhead Tunnel Campaign in demanding the Government hold to their promises on sustainable transport and climate change and re-open this historic and important line.
We are holding a demonstration at The Woodhead Tunnel, near Glossop in the High Peak.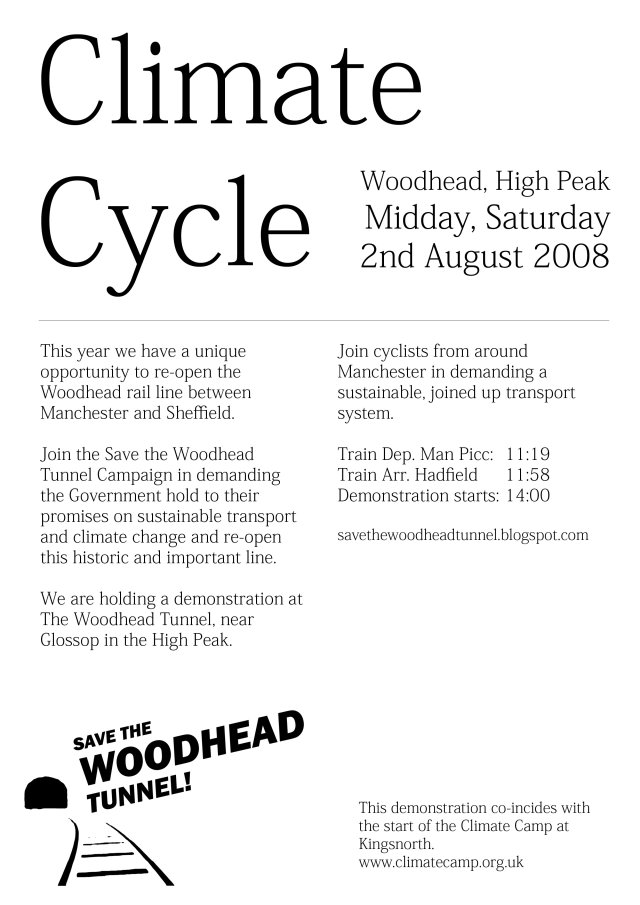 Save the Woodhead Tunnel
Join cyclists from around Manchester in demanding a sustainable, joined up transport system.
Train Dep. Man Picc: 11:19
Train Arr. Hadfield 11:58
Demonstration starts: 14:00
savethewoodheadtunnel.blogspot.com
This demonstration co-incides with the start of the Climate Camp at Kingsnorth.
www.climatecamp.org.uk