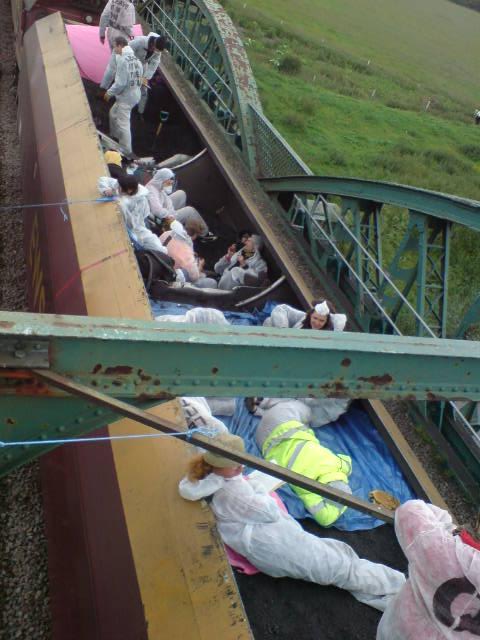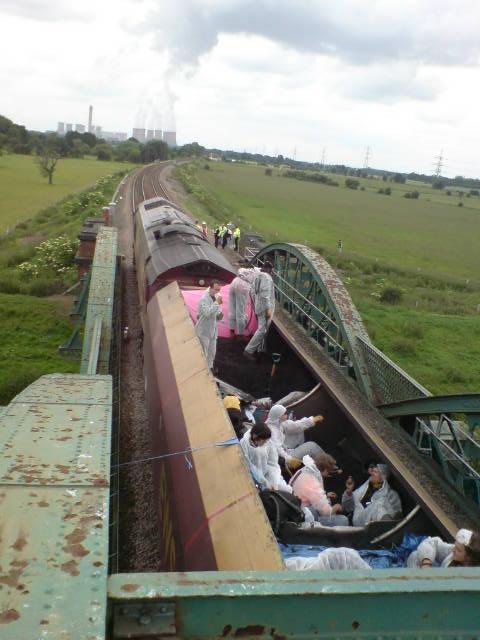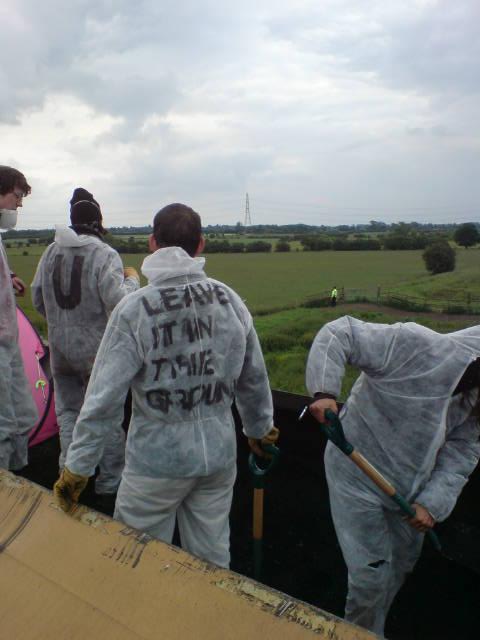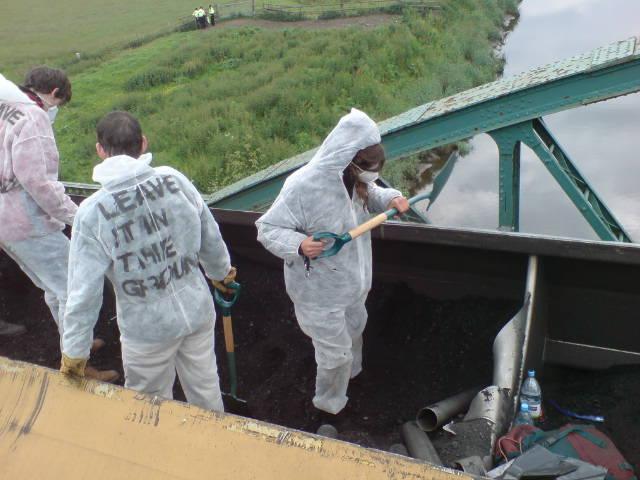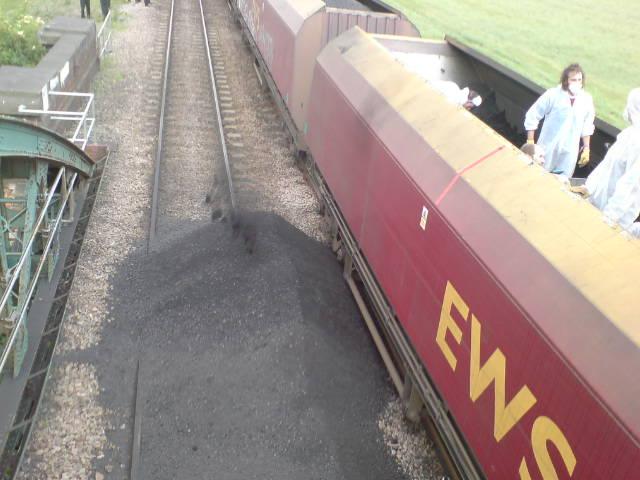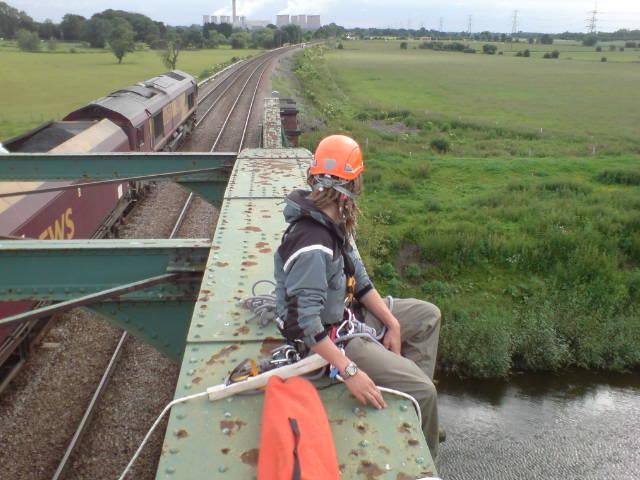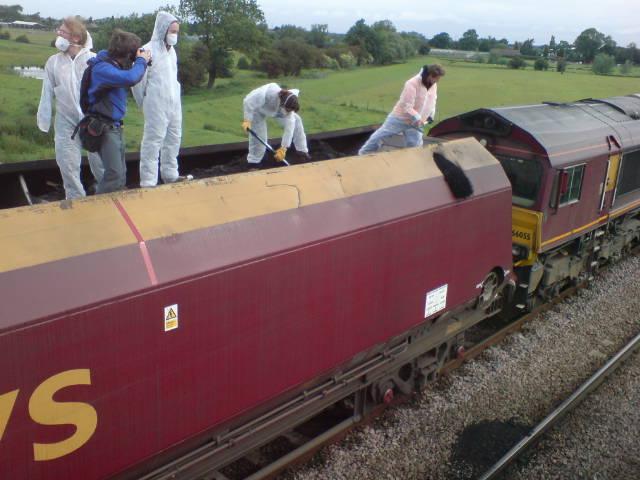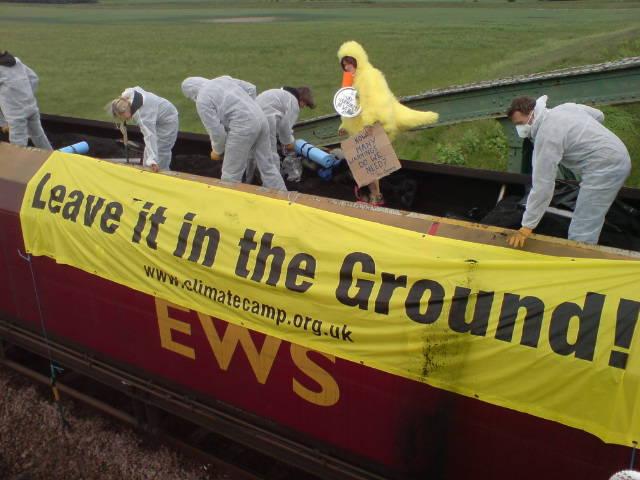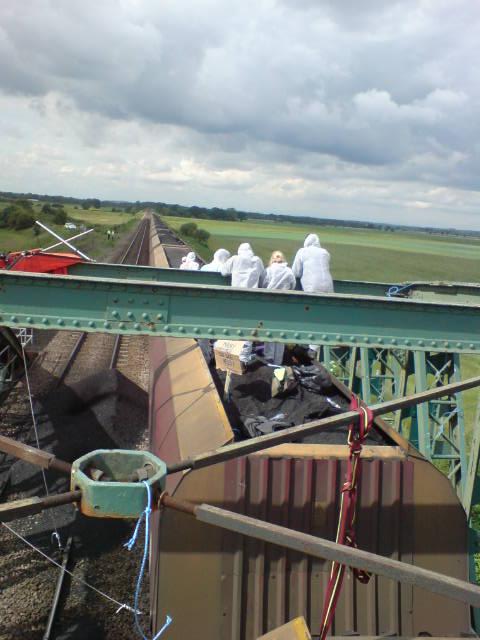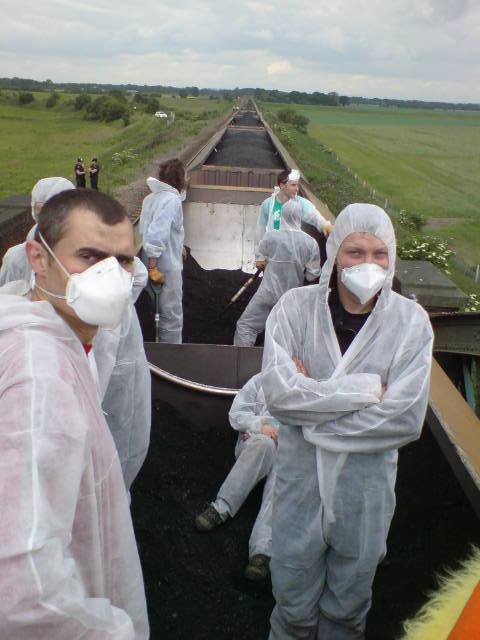 Protest halts Drax coal train as summer of discontent against coal continues…
Media - Interviews are available with protestors: call 07944 367755
Photos from the protest at

http://www.flickr.com/photos/sitefeed/
Protestors have halted a coal train carrying fuel for Drax power station in Yorkshire, the single biggest source of CO2 in the UK. The protest comes six weeks before the 2008 Camp for Climate Action at Kingsnorth power station - which will also highlight how using coal to supply energy will be a disaster for the planet.
Dressed in white overalls and canary outfits, they used safety signals to stop the train on a bridge overlooking the power station, before climbing on board and dumping coal off onto the tracks.
The train has been stopped on a branch line used exclusively for delivering coal to Drax. Protestors have used a network of climbing ropes to suspend themselves under the bridge from the train - meaning any movement while the protest continues is impossible.