The stronghold for the free software revolution has migrated to Latin America. All throughout Central & South America, socialistrevolutionaries have been taking power and one of the tools in their revolutionary arsenal is free software and free knowledge.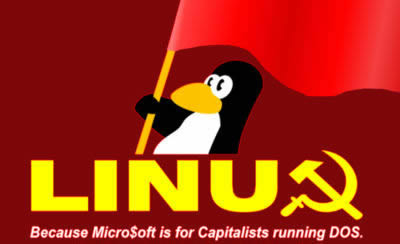 Who are some free software revolutionaries?
The stronghold for the free software revolution has migrated to Latin America.
Leading this movement is Cuba, where support for free software was first discovered as a powerful tool by socialist militants. The Worker's Party in Brazil is another enormous supporter of free software, acting under presidential decree to migrate all federal & local publicsystems to open source/free software.
But they are by no means alone. The Latin American free softwaremovement has been joined by massive popular support in addition to state-sponsored support in Venezuela, Argentina, Ecuador, Nicaragua,Paraguay, Bolivia with up-and-coming governmental support everywhere else in the region.
The entrenchment of free software is not only a philosophical orideological choice but a key pragmatic strategy. Free software increases the security and sovereignty of increasingly-socialistnations in South America. In Latin American socialist countries, much of the governmental decision-making (as in Cuba, Venezuela) isformulated by neighborhood asambleas. In Cuba, these are called CDR's -- Committees in Defense of the Revolution. These CDRhouses are found all throughout Cuba and provide food and assistance during times of peace and AK-47's for popular militias during times ofviolent counter-revolution. The formation of free software production groups are very similar to these asambleas.
Socialist revolutionaries in the United States — whether anarchist, communist, trotskyist, or whatever — should allsupport this incredible, organic movement of liberation that is predominantly headquartered in Latin America.
VIVA LA REVOLUCION SOFTWARE LIBRE!
VIVA LA REVOLUCION SOCIALISTA!
VIVA HUGO CHAVEZ!
VIVA FIDEL CASTRO!
VIVA RICHARD STALLMAN!
FOR MORE INFORMATION ABOUT THE FREE SOFTWARE MOVEMENT IN LATIN AMERICA, GO TO THIS NEWS SITE:
Free Software in Latin America News Website

http://news.northxsouth.com/
Free Software Revolution in the Americas
What is free software?
Free software is a matter of liberty, not price. To understand the concept, you should think of free as in free speech, not as in freebeer.
Free software is a matter of the users' freedom to run, copy, distribute, study, change and improve the software. More precisely, itrefers to four kinds of freedom, for the users of the software:
* The freedom to run the program, for any purpose (freedom 0).
* The freedom to study how the program works, and adapt it to your needs (freedom 1). Access to the source code is a precondition for this.
* The freedom to redistribute copies so you can help your neighbor (freedom 2).
* The freedom to improve the program, and release your improvements to the public, so that the whole community benefits (freedom 3). Access to the source code is a precondition for this.
Why is free software revolutionary?
Free software is revolutionary because it takes some of the most important concepts in the modern world and liberates them. Thesepractical concepts include: freedom of information, freedom of computing power, freedom to control the means of production, freedomof the media, freedom of knowledge. The future of the world is built upon these freedoms (or lack thereof). Without a strong free softwaremovement, these freedoms are completely in control of amoral corporate monoliths such as Microsoft, IBM, Google and the increasinglyconsolidated media corporations. Free software breaks the stranglehold that these private tyrannies hold over these precious 21st centurycommodities. Free software revolutionaries fight to liberate information, computing power, the means of production, the media andknowledge.
from:
Imc Germany -

http://de.indymedia.org/2008/05/217006.shtml