Course: Hand Built Wind Turbines
Dates: 20th-22nd July
Location: Hill Holt Wood, Nottinghamshire/Lincolnshire border.
cost: £200, discounts available on request.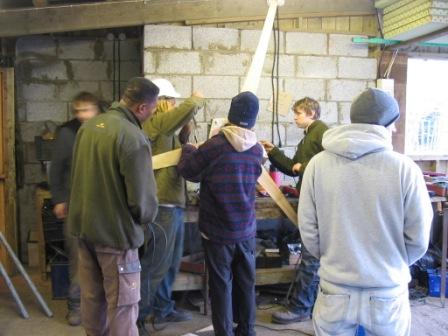 Over the weekend we build a wind turbine together from scratch following a design developed by Hugh Piggott of Scoraig Wind - www.scoraigwind.com
The design involves hand-carved wooden blades, an alternator built from scratch using permanent magnets and hand-wound copper wire coils and a hand welded mounting made from reclaimed steel and a reclaimed bearing from a vauxhall astra car wheel.
Camping accommodation is provided at no extra cost as is food.
For more details visit www.v3power.co.uk and www.hillholtwood.com/courses.php.
email

info@v3power.co.uk