On 21st April 2007, protestors marched through the city centre to oppose the Government proposals to cut the provisions of free ESOL (English for Speakers of Other Languages) classes.
At the moment, some ESOL classes are free to those on benefits, and can be accessed by asylum seekers and newly arrived refugees and others, such as migrant workers, who have an immediate need to begin learning English in order to manage their daily life-not to mention dealing with the bureaucracy of the Home Office, JobCentre, and other organisations.
Food Not Bombs had a stall in Bakers Pool and fed many of the protestors.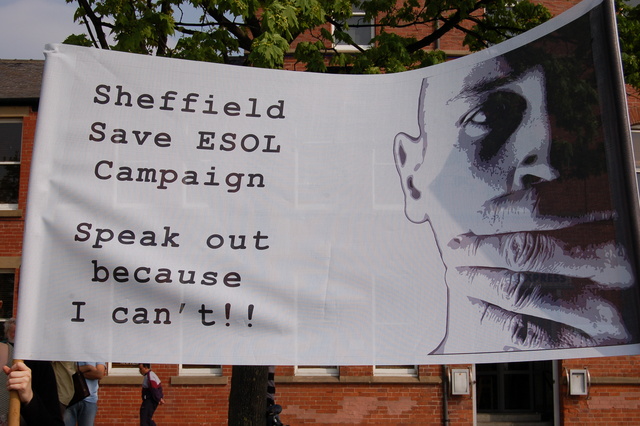 A national demonstration in London is planned for the 28th April 2007 and there have also been other protests across the UK: