Glass is not Grass -- Legalise Cannabis Alliance welcome the UK Department of Health belated
warnings on contamination of herbal cannabis [1]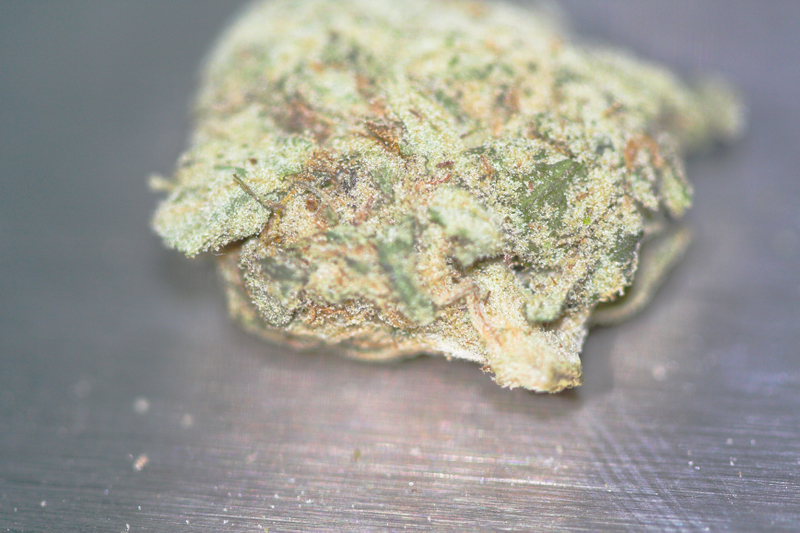 Sandweed
n summation: Apart from the general anti-drug message.. The Department of Health advises that smokers of herbal cannabis, in particular, should exercise caution. If any particular supply of cannabis appears to have caused irritation to their mouth or airways, or if they suspect it is contaminated (e.g. due to grittiness when rubbed between moistened fingers), they should stop using that supply, or trading it, immediately; and they should not use any more cannabis from the same source.
The Legalise Cannabis Alliance (with many other cannabis law reform organisation) have been discussing this on their forums and warning people about glass grass for some time.
See report from Leiden University Holland, and general discussion (2)
LCA warning poster on Glass Grass (3)
Pictures of Glass Grass (4)
The DfH Alert states NO information is available on whether this glass adulteration has been found in cannabis resin....Clearly a case of more researched required! ...Has any government research been done (commissioned) on the purity of polm seized in the UK?
Turning to Cannabis resin in general. There is no doubt that the resin most frequently used in the UK is commonly know as "Soap Bar" is contaminated.
"Urgent research is also needed into which ingredients of cannabis are responsible for any mental disorders which are attributed to its use, particularly since Britain's most popular product - Moroccan soap-bar/formula - is routinely adulterated with toxic chemicals." (5)
Preliminary analysis of Moroccan soap-bar cannabis resin carried out by which were seized by HM Customs in 2002, found that some contained little cannabis resin - one sample was 80% soil. The main other adulterants identified include liquorice, boot polish, beeswax, turpentine, henna, coffee, vinyl, motor oil, dyes, animal !!!!, milk powder, and pine resin; and other drugs such as aspirin, ketamine, glue, toluene and benzene. The report noted toluene and benzene can have unpleasant and dangerous poisoning effects, including liver and kidney damage. Further analysis of 'formula' cannabis products in 2002 . THC purities of 'formula' are often closer to zero than 1%, and are rarely above 2%." and also found evidence of' phenols' - aromatic hydrocarbons I will leave it to your imagination what these can do. (6)
The UK Legalise Cannabis Alliance has produced a leaflet warning cannabis users of the foul chemical make-up of Moroccan soap bar, and advising them not to buy it. though few other warnings have appeared from official bodies or in the press.
I can only hope this message will change that!
Then can we please address the reasons for this adulteration...in a word - Prohibition..
"If people were allowed to grow a few cannabis plants for their own consumption and/or share with friends there would be no need for people to put their health at risks by buying from commercial suppliers who have apparently have no scruples about what they sell."
Legalise Cannabis Alliance
PO Box 198
Norwich
NR3 3WB

http://www.lca-uk.org
07984 255015

publicrelation@lca-uk.org
Editors notes
1: The full alert sent out to All GENERAL PRACTITIONERS - please ensure this message is seen by all practice nurses and non-principals working in your practice
- Deputising services
- Project manager/Nurse lead in Walk in Centres
- Lead nurses in PCTs
- PCT Pharmaceutical Advisers to forward to community pharmacists
The full alert can be found here:

http://www.info.doh.gov.uk/doh/embroadcast.nsf/vwDiscussionAll/297D9740D0412C9D802572650050A4A0?OpenDocument
2: From LCA forum

http://www.lca-uk.org/lcaforum/viewtopic.php?t=3962
An associate at Leiden University has studied this material for me and came to the following conclusions:
Because of the current drought in the manufacture of cannabis in the UK,
export from the NL has increased over 300% over the last few months.
Plants are sprayed with this foreign material approximately 1 week before
harvest. This increases the weight by approximately 200%!
After drying, the cannabis is tumbled within a very fine filter which removes the active (Cannabis Crystals) and leaves the majority of this forgin material within the cannabis. This foreign material is used to shake the required part off the plant material.
The adulterated plant material is then slightly compressed and imported to the UK - no where else will take it!
The extracted resin is heavily compressed and sold at a great premium (usually to the British! - polm!)
The contaminating material is available online - It is made from glass and is used to add reflectivity to road markings! see

http://www.alibaba.com/catalog/11641202/Glass_Beads_For_Blasting_And_Reflective_Road_Marking.html?src=rss
3: LCA poster warning of possible danger -- Free use of:

http://www.ukcia.org/images/posters/contam_poster2_300.gif
4: Pictures of glass grass. Free use of

http://www.lca-uk.org/lcaforum/viewtopic.php?t=3640
5: Does Cannabis Use Cause Psychosis? A study of trends in cannabis use and psychosis in England, 1995-2003 . Dr. R.D. Newcombe, Liverpool John Moores University, Liverpool, England

http://cannabis.free.fr/analyses/cannabis_psychose.html
6: CRISP (Cannabis Resin Impurities Survey Project) - Department of Social Anthropology, The University of Edinburgh, Adam Ferguson Blding, George Squ, Edinburgh. EH8 9LL. Tel: 0131 651 1529
Note This report is included at the end off (5) above
6: Soap is poison

http://www.lca-uk.org/leaflets/SoapIsPoison.pdf