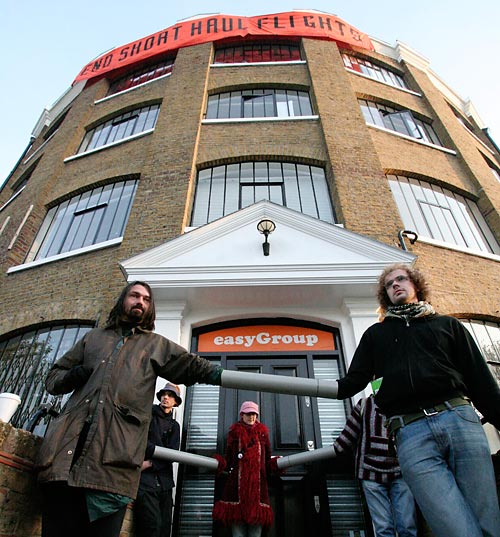 Today's actions were part of an ongoing and accelerating drive to force the government to stop talking and start acting. Encouragement for this came from George Monbiot, speaking at Saturday's Climate March where he called for an "everyday campaign of direct action, every day until the year 2030", until carbon emissions are cut by 90%.
45% of all flights within Europe are less than 500km in length: the distance from London to the Scottish border.
And since the aviation industry pays no tax on fuel or VAT on transactions it allows airline companies to sell tickets for one fifth of the equivalent peak rail fare - pushing people onto the planes when less destructive means of transport are available. Subsidies - that is free money given to the airlines by you and me - are now running at nine billion pounds a year.
Clearly this gives the lie to the Government's claim to be putting climate change at the very top of the agenda.