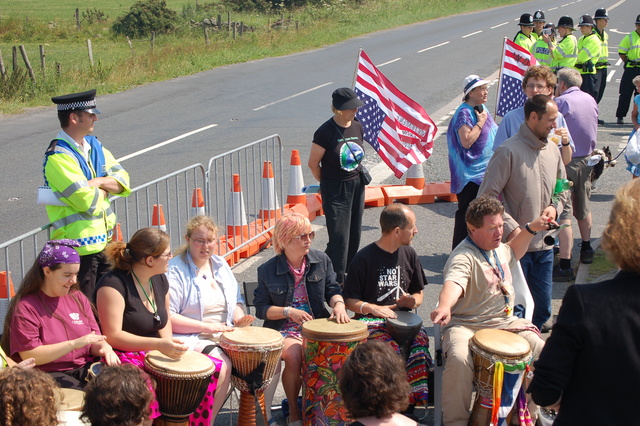 Drumming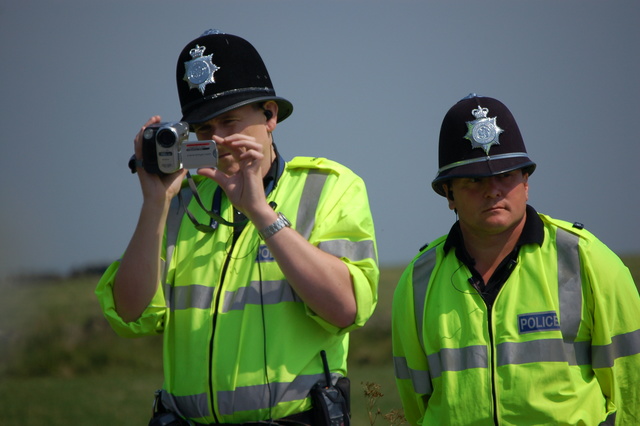 Police Video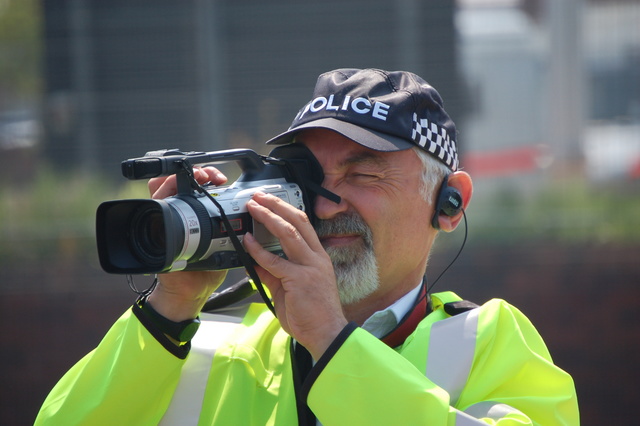 MOD Police Video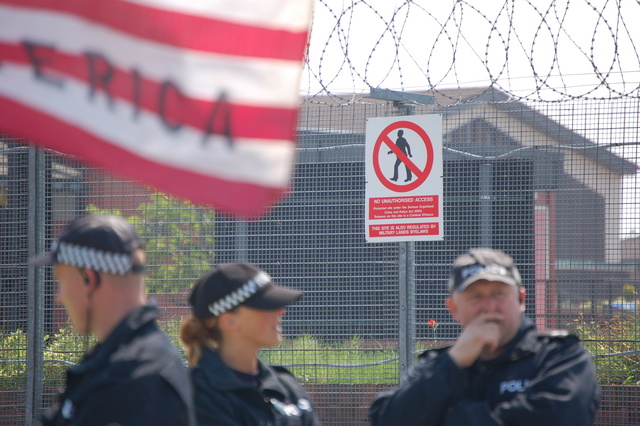 New SOCPA No Tresspass Notices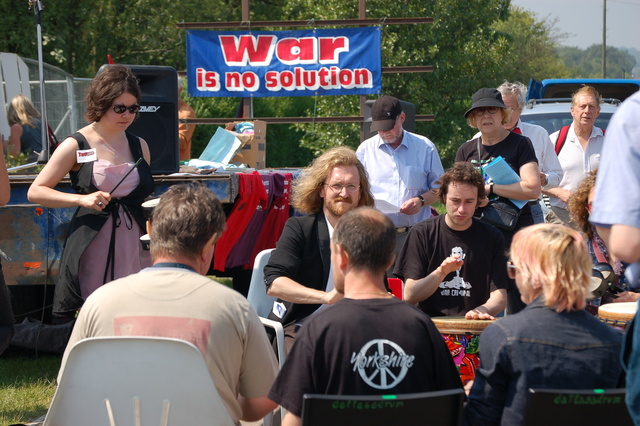 War is No Solution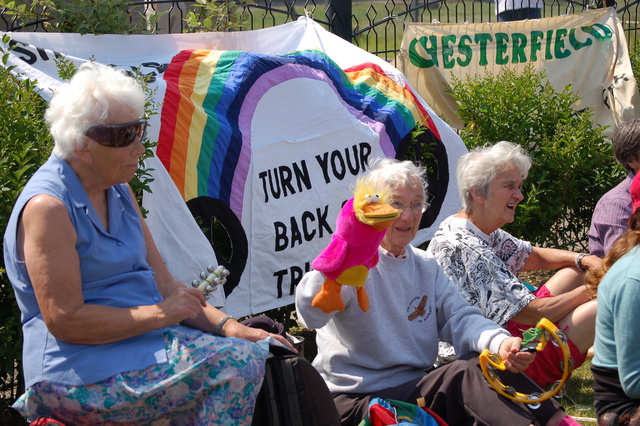 Oldies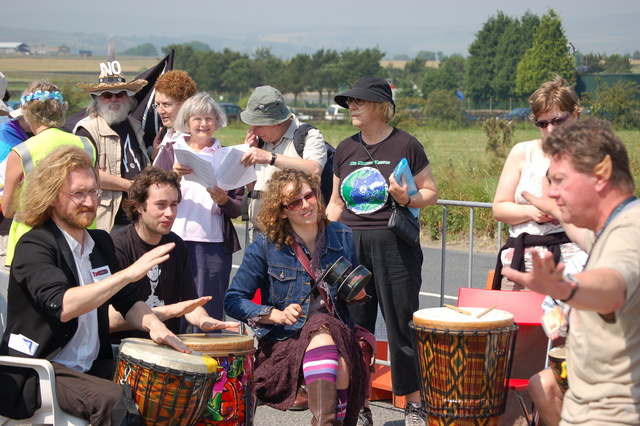 Drumming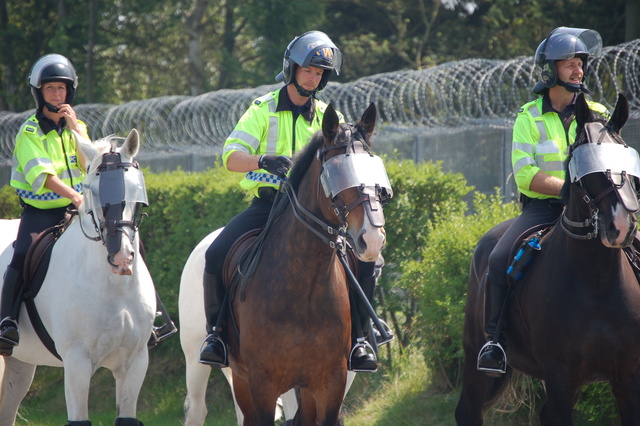 Police Horses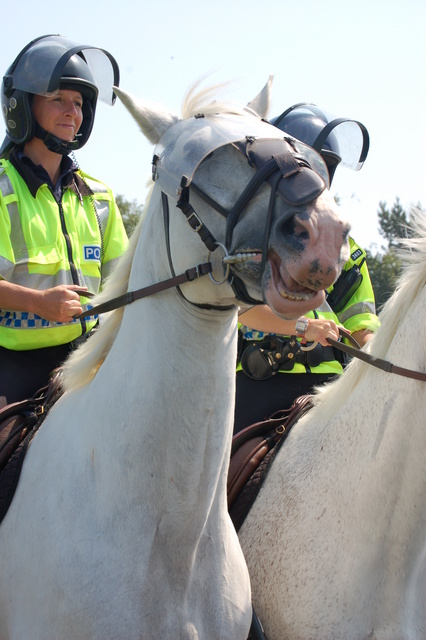 Mounted Police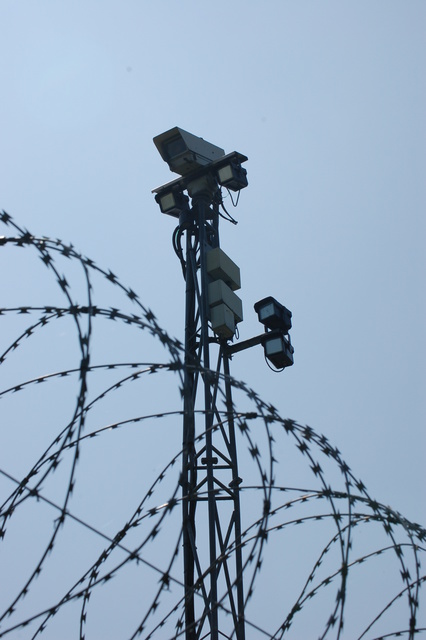 Video Cameras and Razor Wire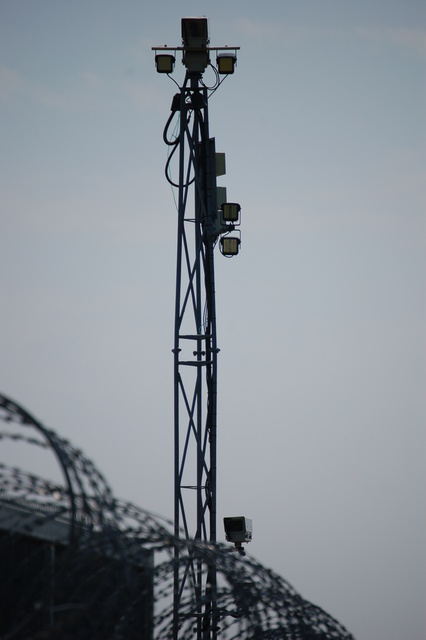 Video Cameras and Razor Wire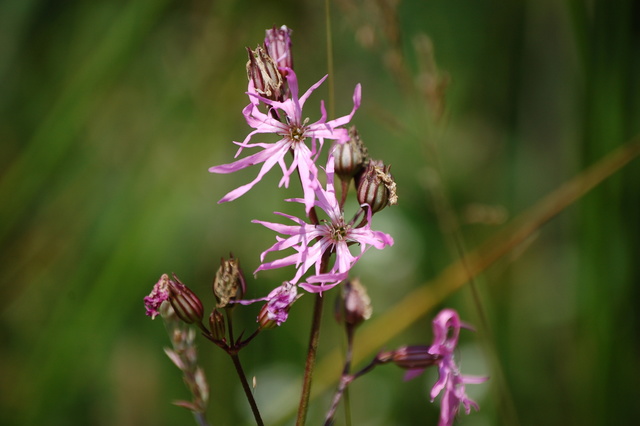 Ragged Robin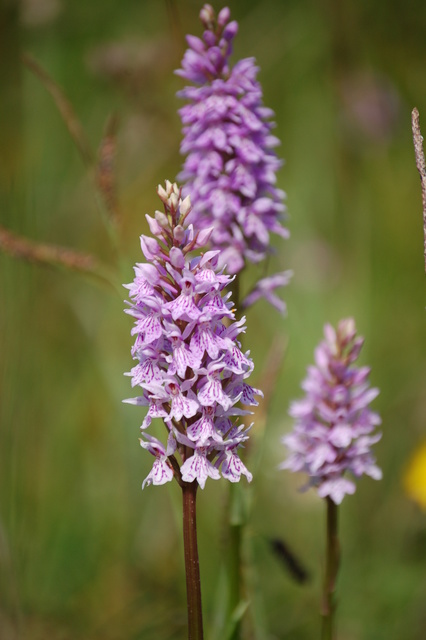 Orchids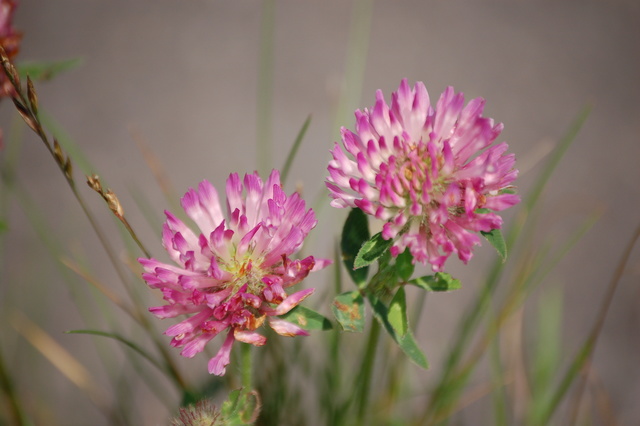 Clover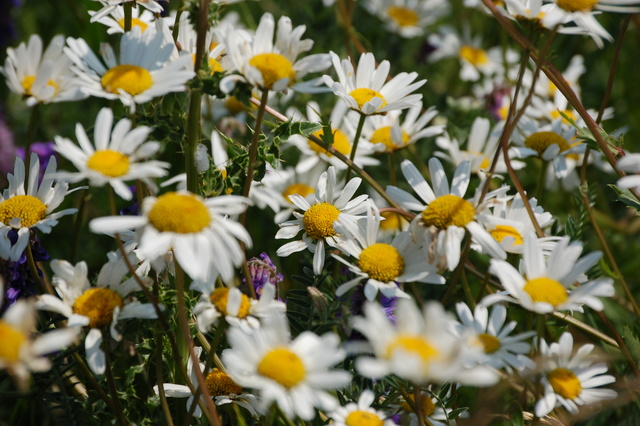 Dasies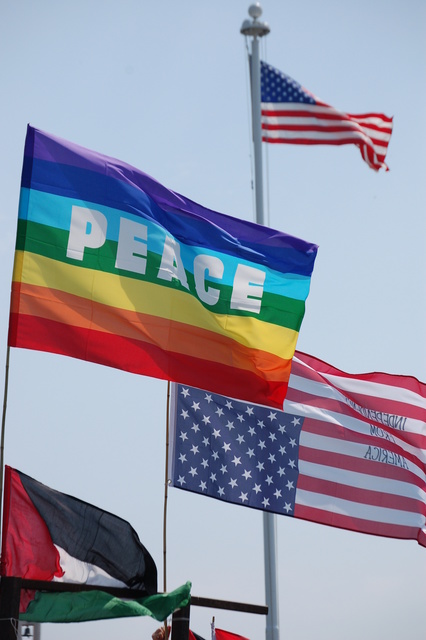 Peace Flags
It wasn't a massive turn out but it was a good natured protest on a nice sunny day.
These photos are from the demonstration assembling, the drumming, songs from Tom Nelison, and the food from Veggies.
See also part 2 of this report for more photos of the march around the base.