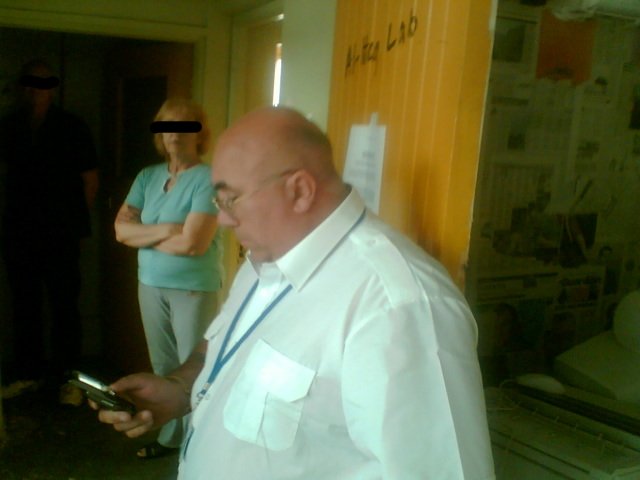 Fat Balding security gaurd says you cant recycle any of this stuff.

Dowstairs kitchen is turned into security HQ - lots of monitors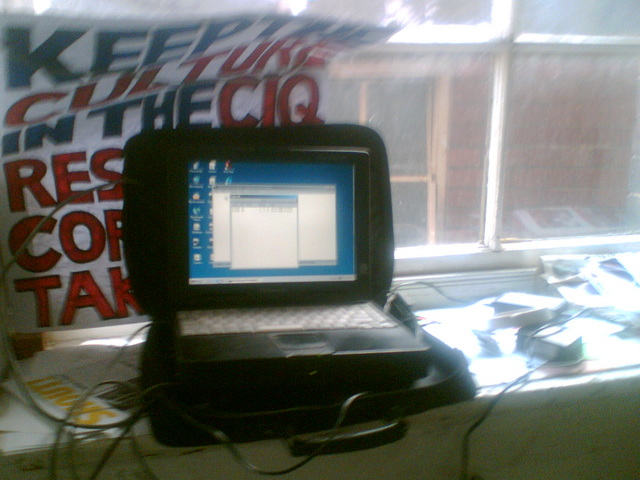 Fancy LAPTOP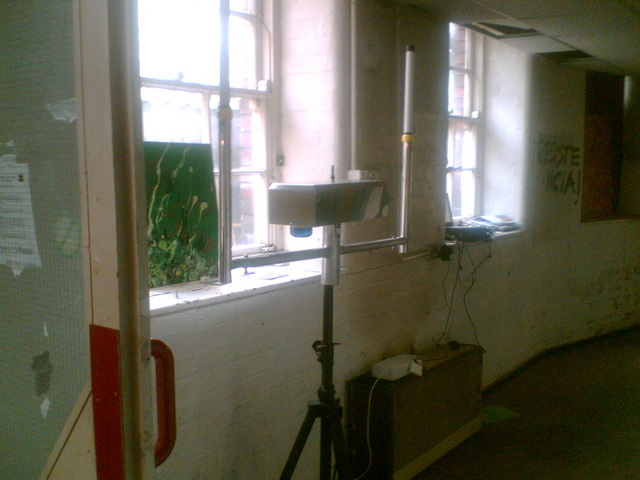 Giant Aerial outside downstairs kitchen - connected to fancy laptop
I went to help recycle some of the equipment that was left behind after the hurried leaving of MATILDA. Unfortunately i was ejected from the building by a security guard who is there 24 hours per day. I managed to get some photos of some of the crazy shit they have put in there to stop a useful space being .. used.