In what some people called the first ever "reclaim the streets" in Africa, activists from the Youth Camp and IMC Bamako joined the opening demonstration of the WSF in Bamako, Mali today with a proper local mobil soundsystem set up.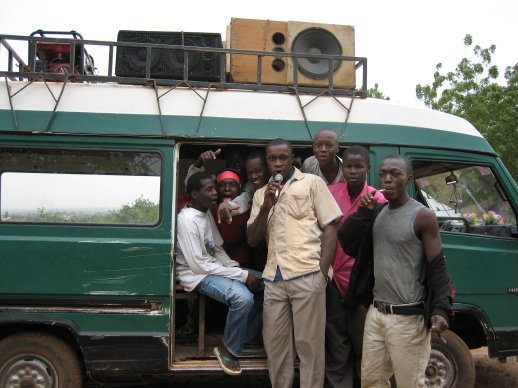 Soundsystem Crew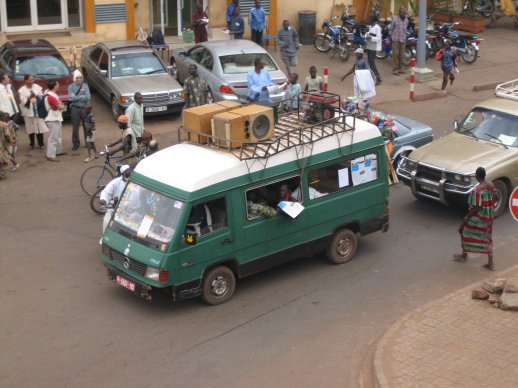 Taxi Brusse/ Bush Taxi with Soundsystem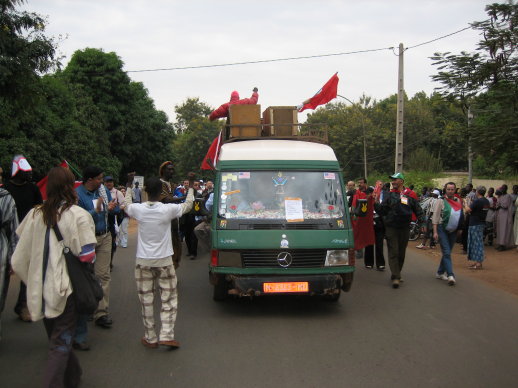 in the demo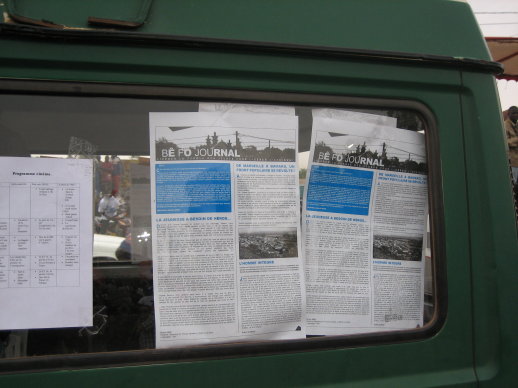 Publize the Youth Camp and IMC
The soundsystem was meant to mobilise Bamakos youth for the Youth Camp of the Social Forum, which opened today with a big demonstration and an opening ceremony.

http://southafrica.indymedia.org/news/2006/01/9535.php
While playing dub and reggae tunes, members of the crew would throw in a casual "A bas la Francafric" which means "Down with French Africa" an expression for the rejection of neo-colonial influence of France in Westafrica.
The mobilisation went will with many people watching and taking editions of the first newspaper of the Youthcamp from the crew.
HipHop and Raggae, Ragga Music is very important, as is HipHop in Mali. Many activist enjoyed the break from cables and screens after two days of preparation of the IMC Bamako, which is now open.

http://southafrica.indymedia.org/news/2006/01/9532.php
You can find more postings about Bamako in a feature by South Africa IMC.

http://southafrica.indymedia.org/features/wsfmali2006/