The Al Asria folk dance group from Jabalia refugee camp, Gaza, Palestine has made it to the UK - only just - and will be performing at the Merlin Theatre, Sheffield 28 and 29 June 2005. They will also be in Bakewell, Liverpool, York, and Birmingham. Tickets are still available but are selling fast.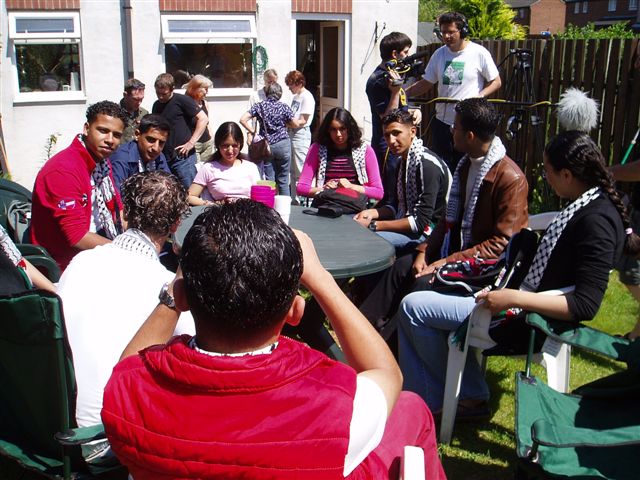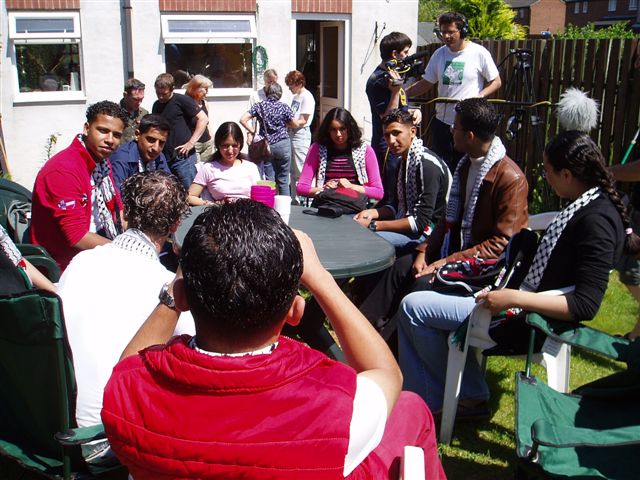 Al Asria 1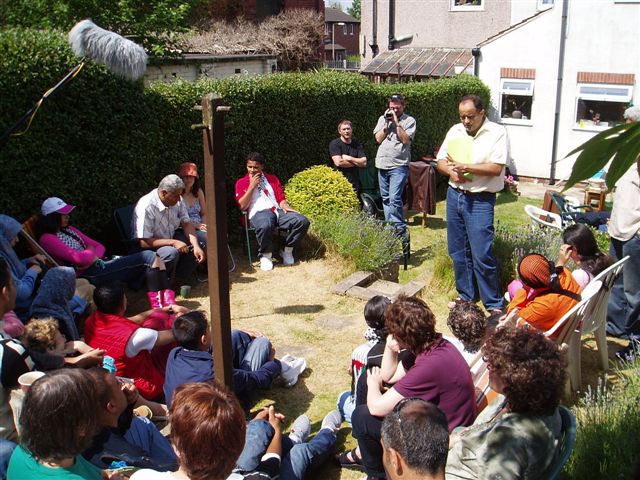 Al Asria 2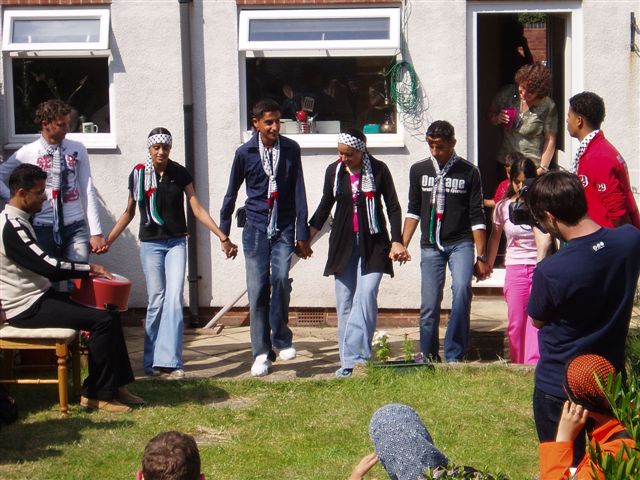 Al Asria 3
Travelling from Gaza is always difficult - but for Al Asria folk dance group it has been nearly imposible. On the third attempt to come to Britain they have finally succeeded! The first two attempts in November and February had to be abondoned.
But it was a tortuosly tiring two day trip They suffered an arbitrary delay of SEVEN hours at the Rafah crossing between Gaza and Egypt as the Israeli Occupation Forces delayed them. Then the Egyptian police kept them under armed guard for the whole of their trip through Egypt to Cairo. The men and boys were locked up at the airport overnight and the women and girls had to sleep outside of the airport in the cold.
Eventually they made it to Britain and are now ready for their two performances at Sheffield's Merlin theatre on 28 and 29 June 2005. They are also performing in York, Bakewell, Liverpool and Birmingham.
Tickets available on the door or through the Merlin theatre: 0114 255 1638.
Further details:

http://www.ypce.org.uk/