At around 5.30pm at the convergence centre people dropped a large banner over the street between the convergence centre and the building opposite. The banner was a drawing of a business man with his pants down holding the earth saying "the G8 is taking the world behind its back". Police turned up at the convergence centre and attempted to take down the banner. Finally people in the convergence centre agreed to take it down after police threatened to bring van loads of coppers down.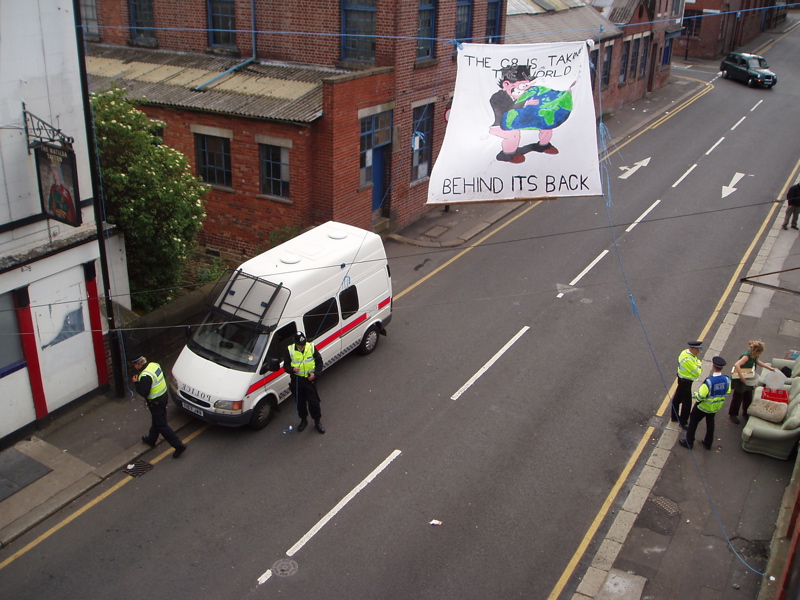 Banner drop at convergence centre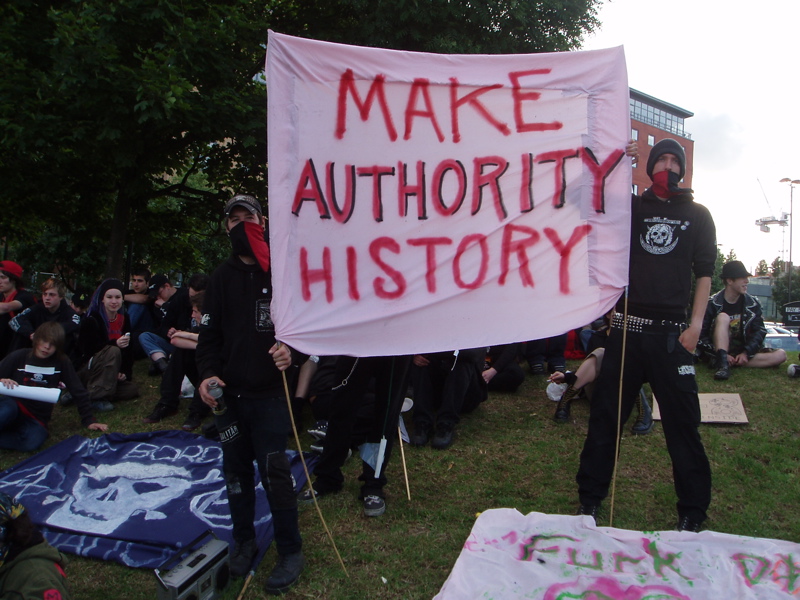 Make Authority History Banner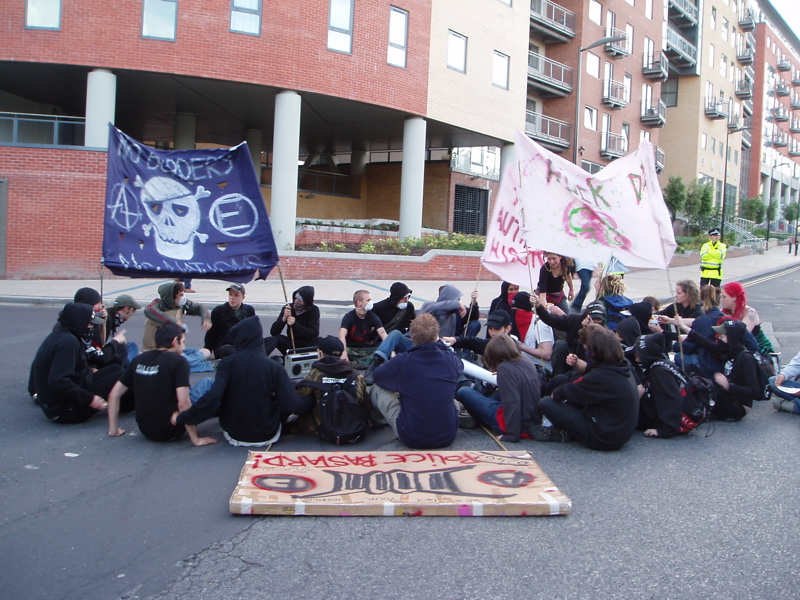 Rice in the road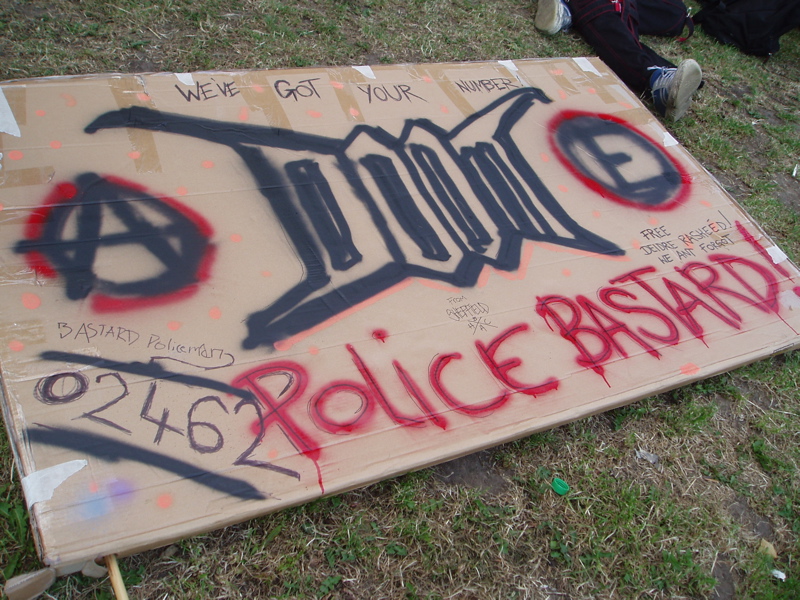 Doom 'Police Bastard' banner later consficated by police
A little later at around 6pm 6 or 7 people left the converge centre brandishing 2 banners reading "Embedded Protesters" and "Offical Protester" in response to the second night of the police sanctioned "official picket" of 100 Stop the war Coalition people who were allowed to protest outside the Cutlers Hall, where the G8 Ministers were dining tonight. The group were turned away from the "official demo" by police after they said that the protest quota had been met. The group from the convergence centre, armed with anti-G8 leaflets and a large stereo continued along West Street. People who had also been turned away from the official demo joined them, and the numbers swelled to around 50. The police presence began to increase. By coincidence the Sheffield Rhythms of Resistance samba turned up as did a squad of clowns who were also operating in the area. Finally with around 100 people and accompanied by heavy police, the impromptu demo arrived at Devonshire Green for the Make Poverty History "Rice for Dinner" event.
A larger group of people left the convergence centre at 7.30 armed with a "Make Authority History" banner, the mascot skull and cross bones banner, a vat of Dahl and bowls and headed off to the Make Poverty History event. The groups decided to eat food sitting in a large circle in the road blocking traffic, instead of in the designated protest pen. After dinner was served, the group which had by now grown in numbers, along with the samba band, headed into town accompanied by large numbers of police.