Photos from the demo against the G8 meeting and the Peace in the Park festival in Sheffield on 11th June 2005.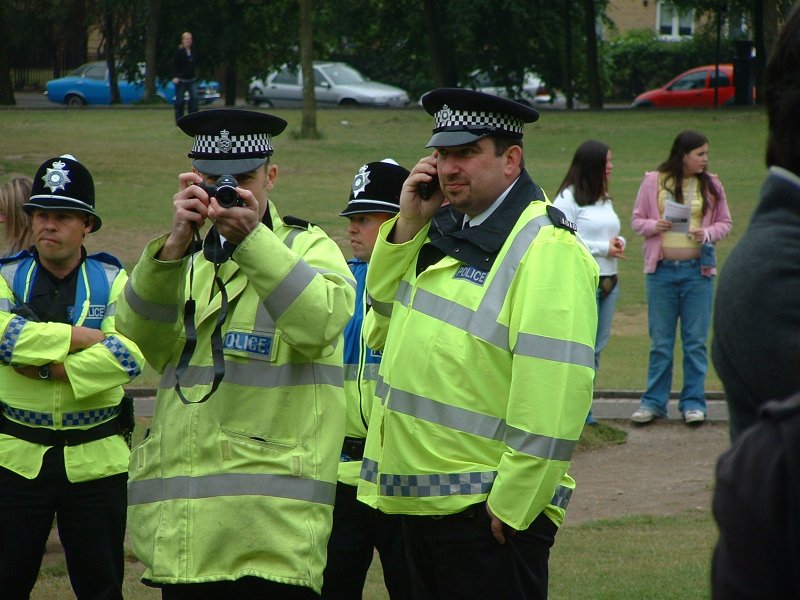 Watching the dectives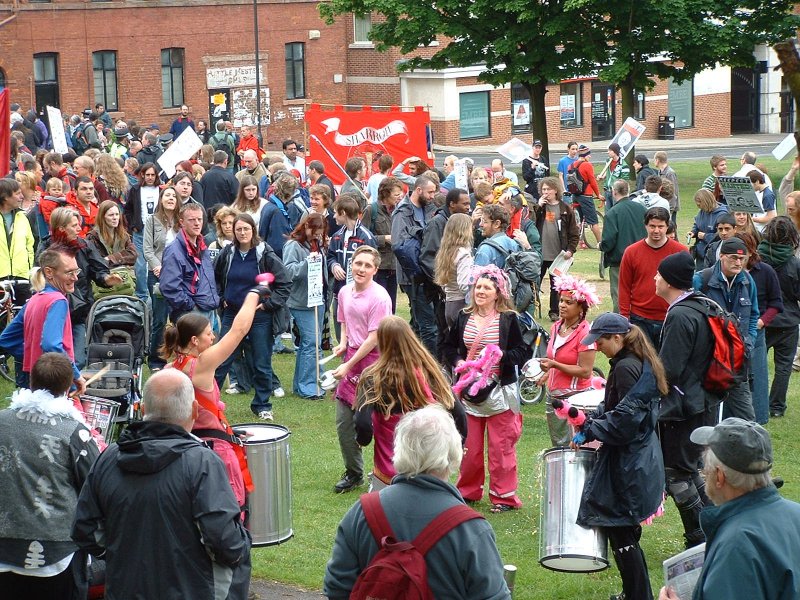 Samba on Devonshire Green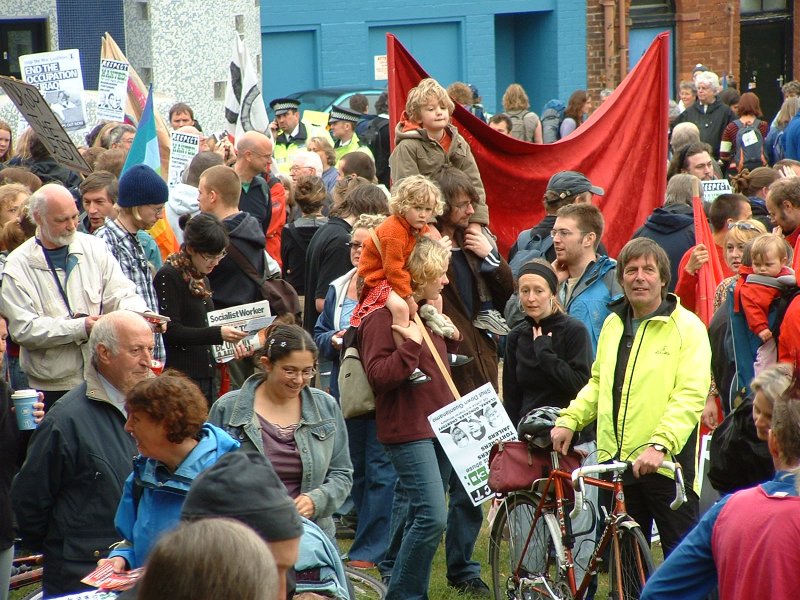 Assembling on Devonshire Green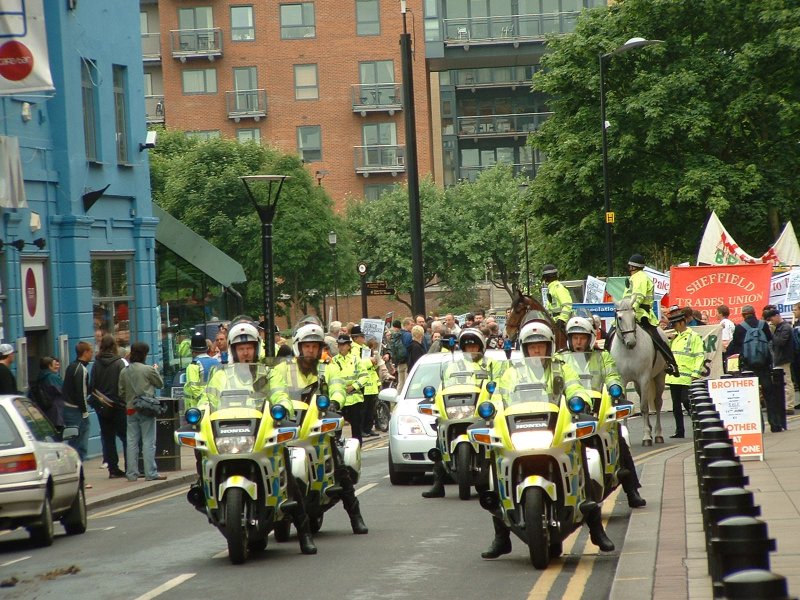 Police escort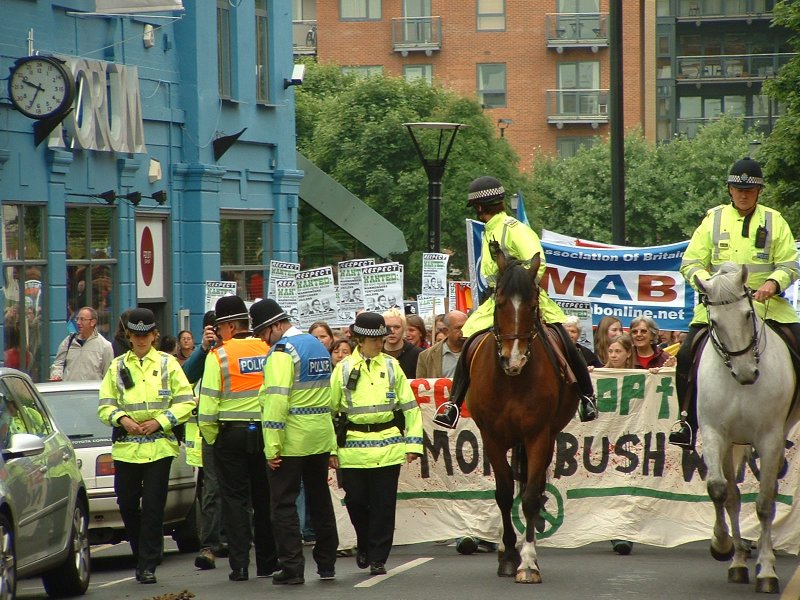 Setting off down Division Street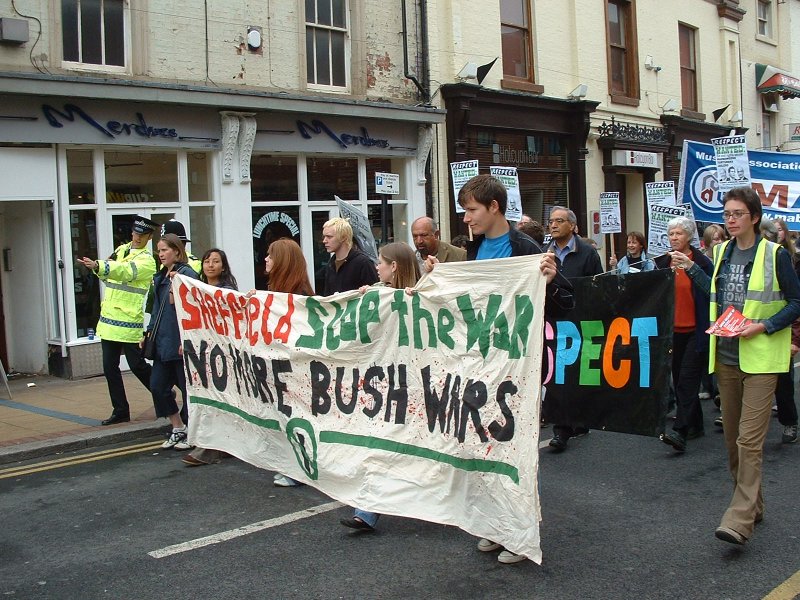 No more Bush wars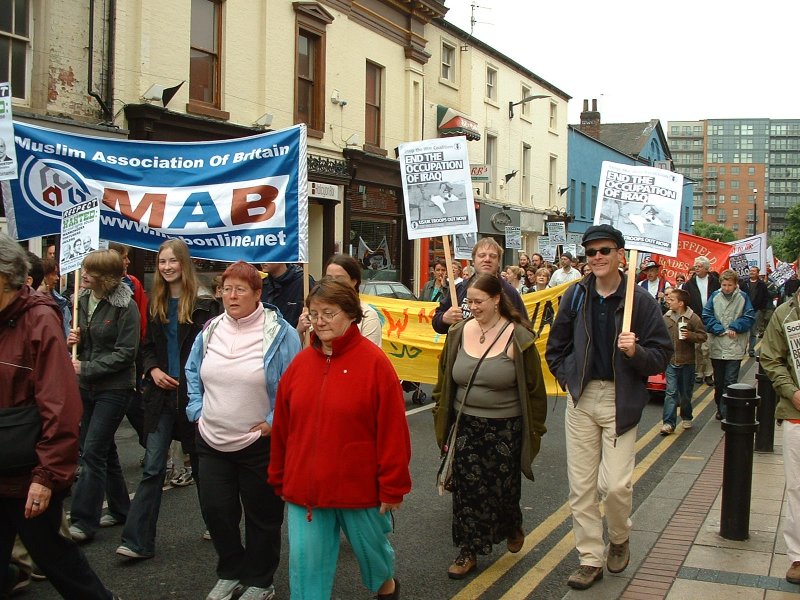 Muslim Association of Britian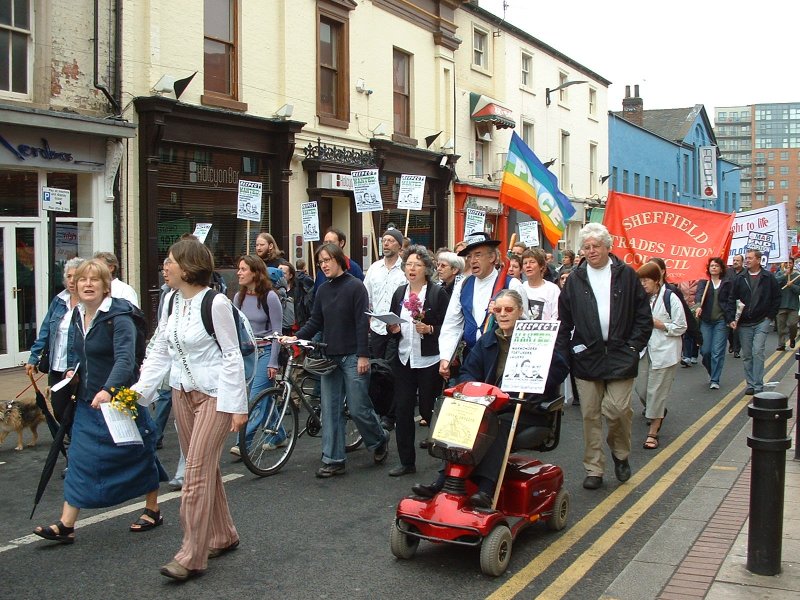 Make Poverty History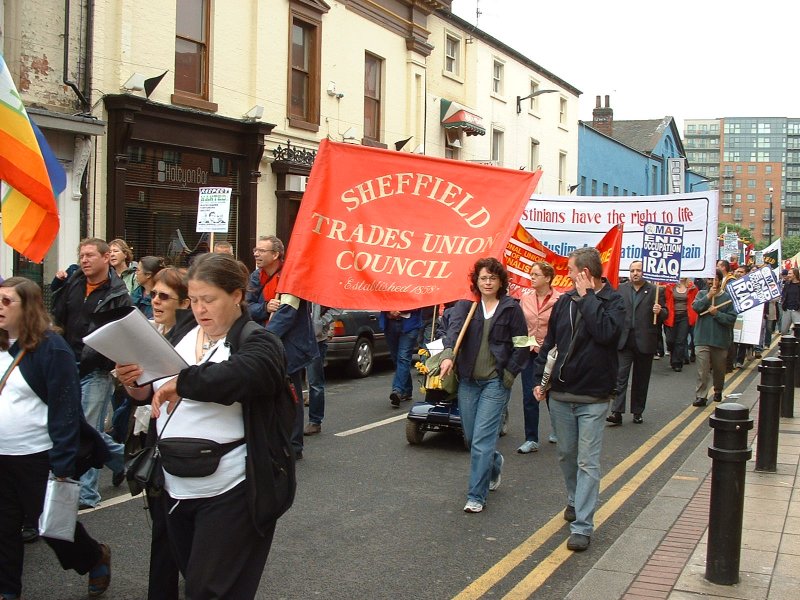 Sheffield Trades Council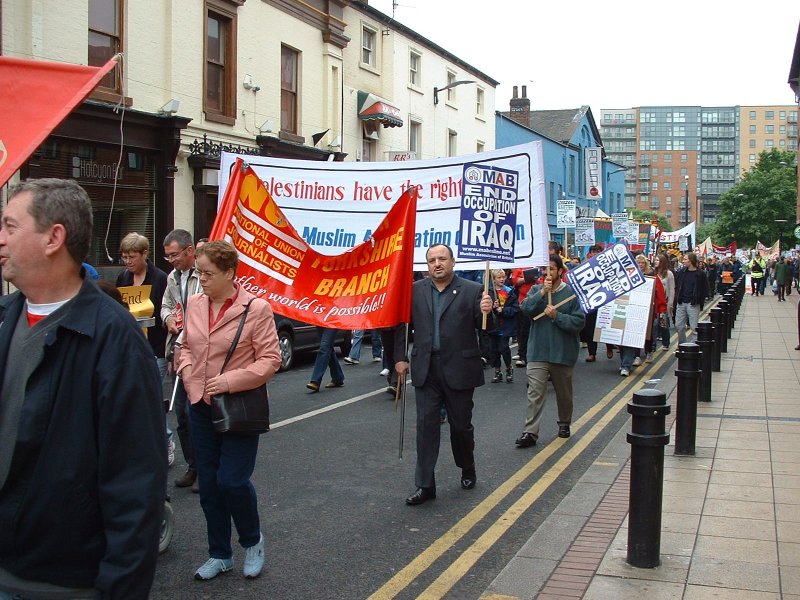 South Yorkshire NUJ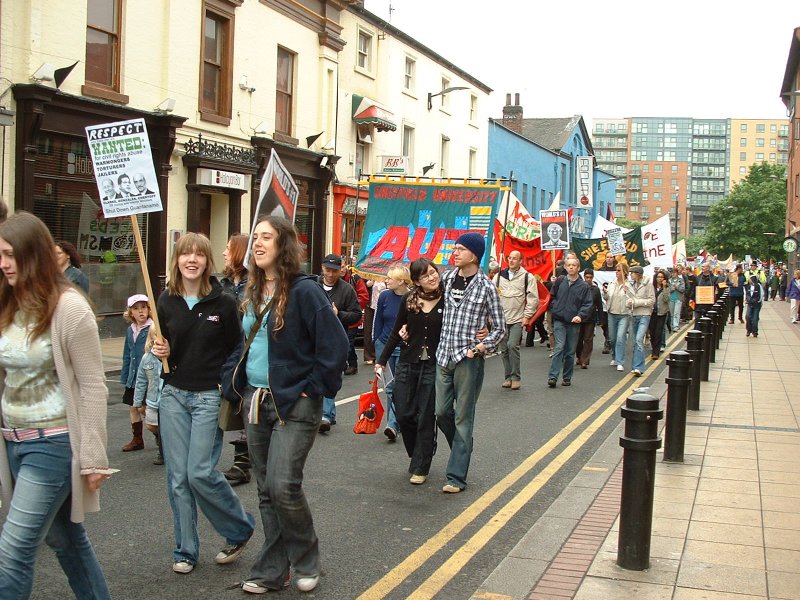 Sheffield University AUT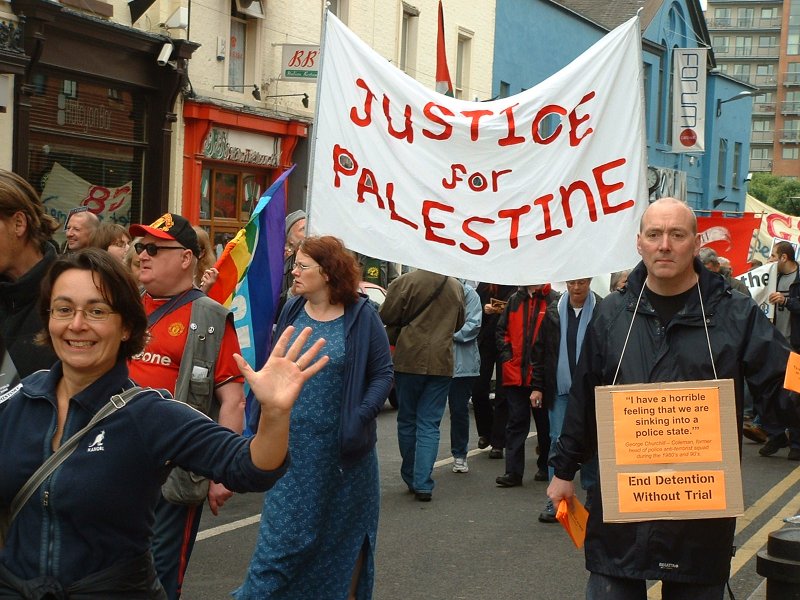 Justice for Palestine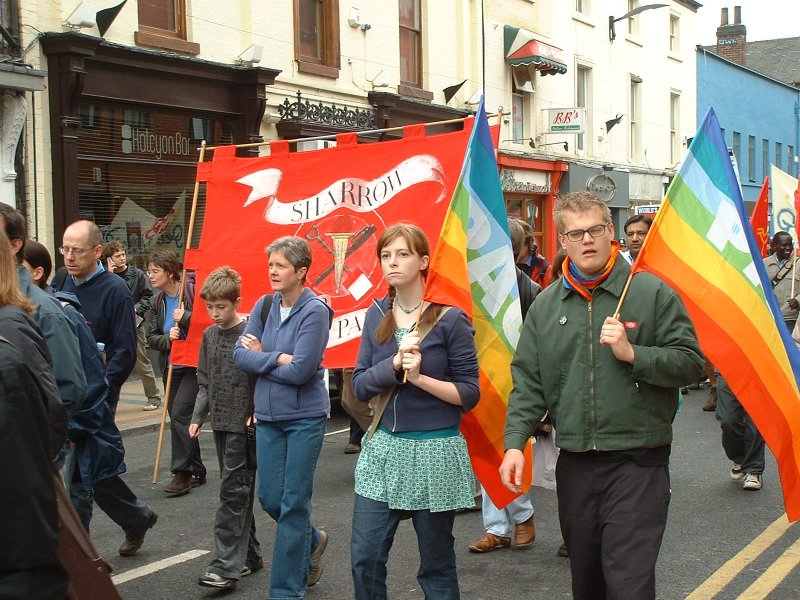 Sharrow Labour Party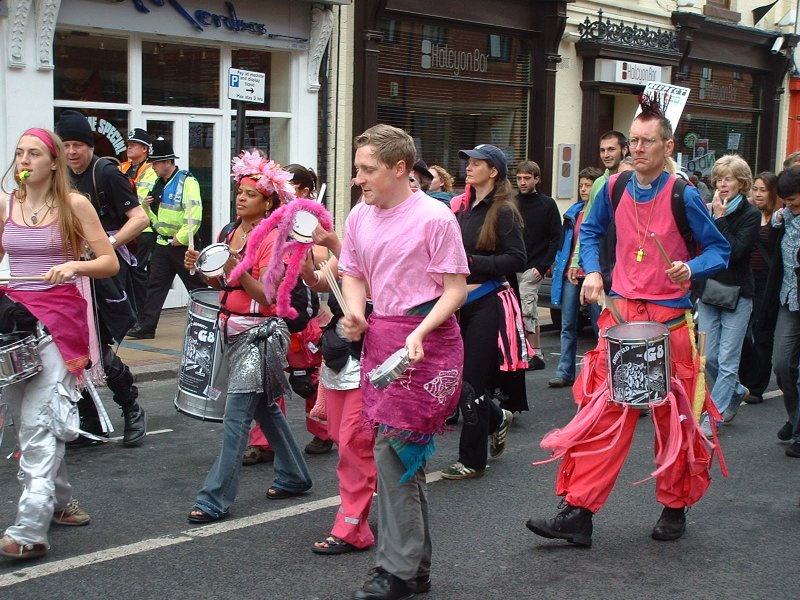 Sheffield Rhythms of Resistance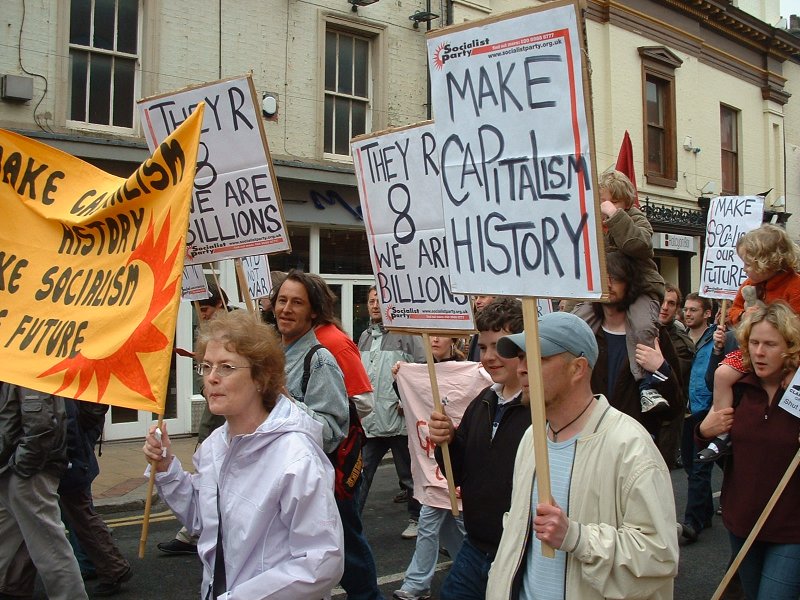 Make Capitalism History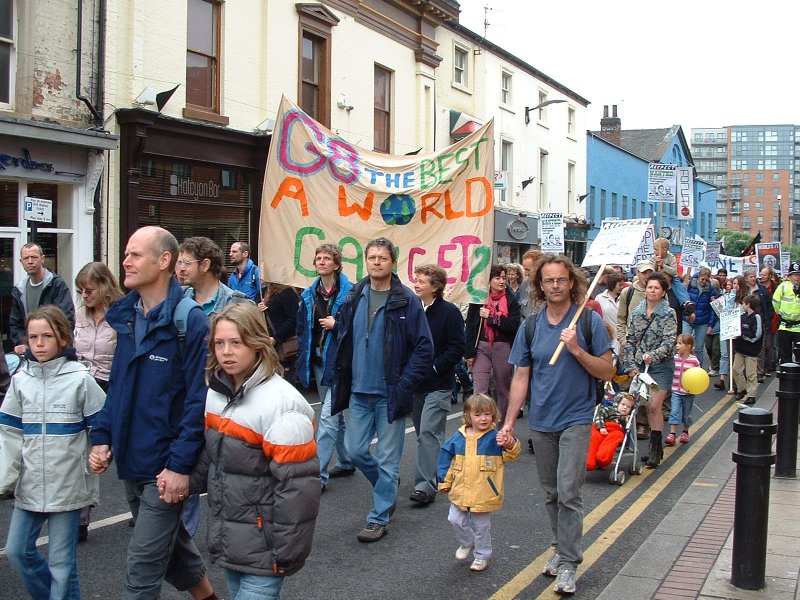 G8 - the best a world get do?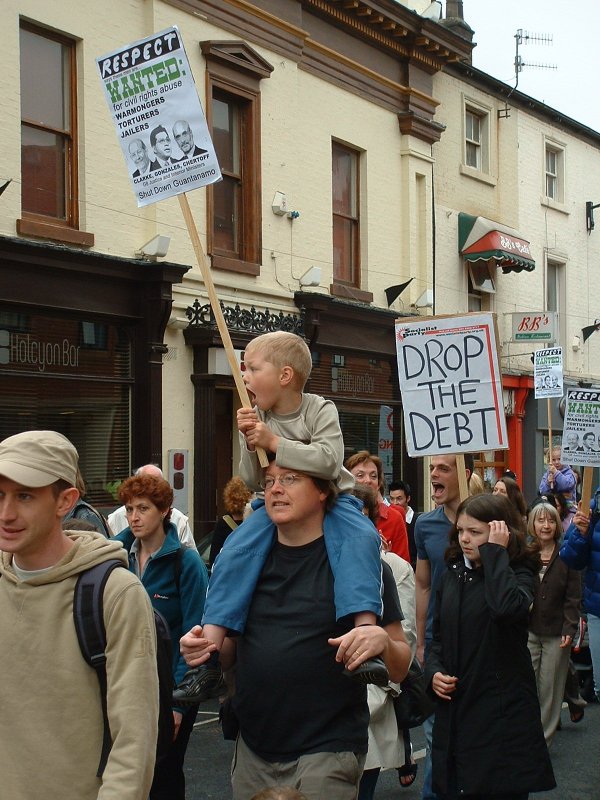 Drop the Debt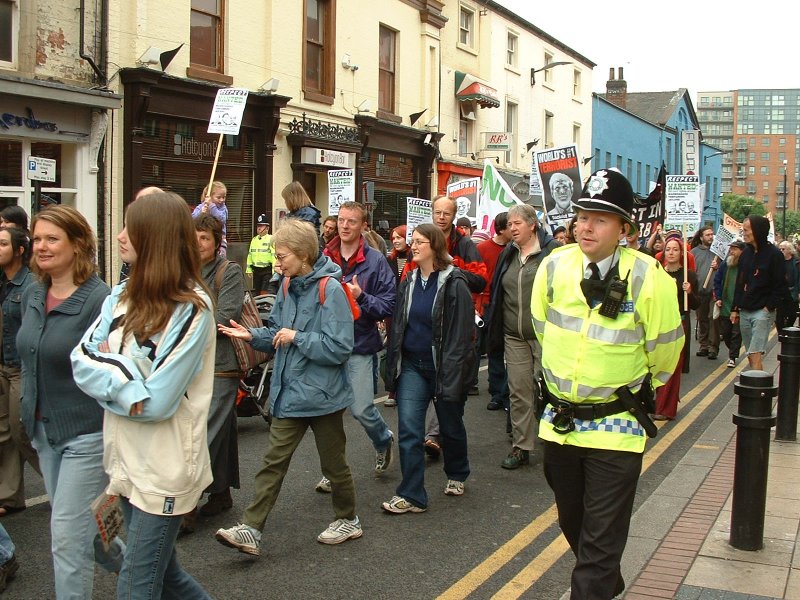 Marching down Division Street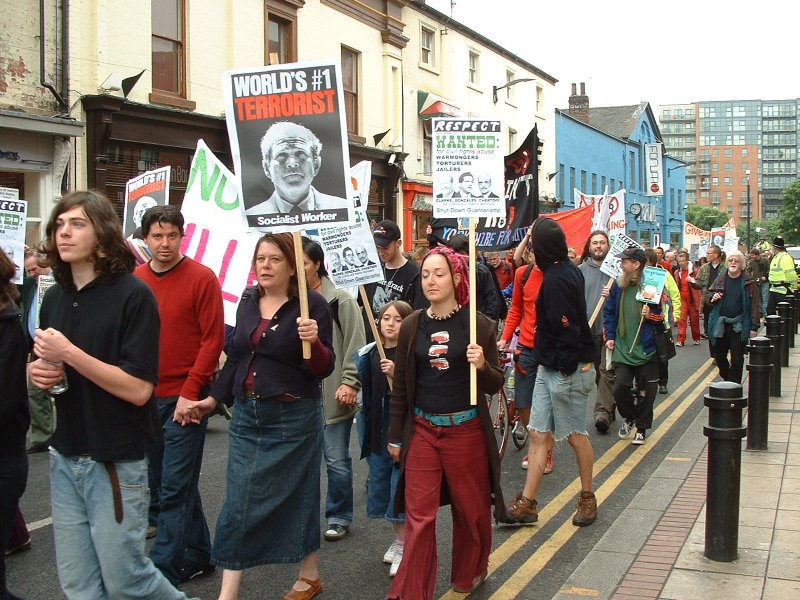 Marching down Division Street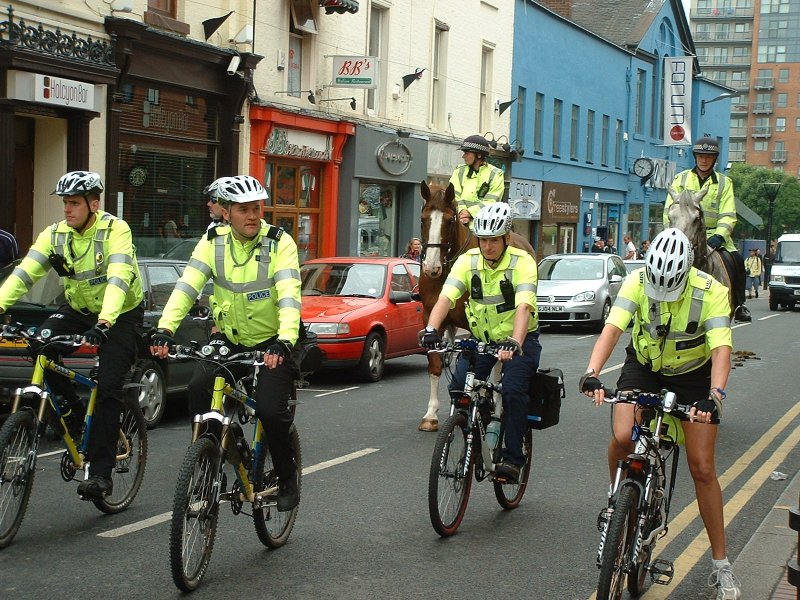 Police bringing up the rear
There was a good turn out for the demo and even more people at Peace in the Park.
The demo was policed more heavily than other demos in Sheffield and there were even some camera shy coppers from London present.
See

http://www.sheffield.dissent.org.uk/
for info about other anti-G8 stuff happening in the next week...