Bhopal Victim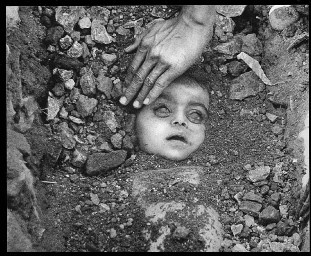 Bhopal Child Victim
Bhopal Express
Bhopal Express explores the true story of one of the world's largest industrial disasters. The 1984 gas explosion at the Union Carbide plant in Bhopal which killed over 16000 people and destroyed the lives of 50000 more.
Championed by David Lynch and featuring Nasserudin Shah (Monsoon Wedding) and Zeenat Aman, the tragedy is revealed through the experiences of newlyweds Verma (Kay Kay), a foreman at the Carbide plant, his wife Tara (Netha Raghuraman) and their friend Bashir (Shah).
Resolutely political, the film explores the events leading up to the disaster, relives the crucial moment of the gas leak, the devastation left in its wake and the Union Carbide Corporation's refusal to accept responsibility for the tragedy.