Sherwood Forest protest camp at Mansfeild Woodhouse, Nottinghamshire are on high eviction Alert after they have been issued new Papers earlier this week, Balifs and unmarked security vans are now patrolling the area and equipment is being delived to site.
The camp expects to be evicted very soon. They need people to act now, get on camp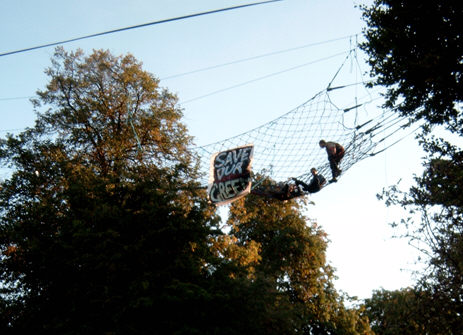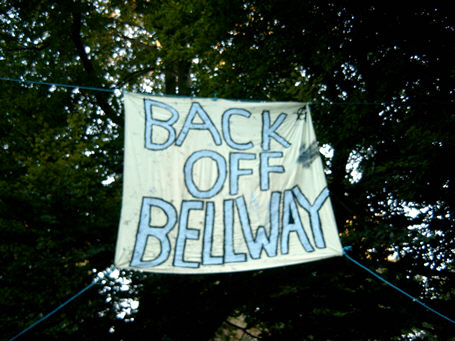 According to people on site they could be evicted within the week, or by christmass. there is lots of activity and desperatly need help in preperations and to have people on site as once the cordon goes up you won't get in. So get on camp as soon as possible.
If you are not on the phone tree call the SUMAC centre on 0845 4589595 or the site 07800 501248
Website and maps etc.

http://www.veggies.org.uk/sherwood/index.htm
They obviously need climbing tat, materials and food etc.