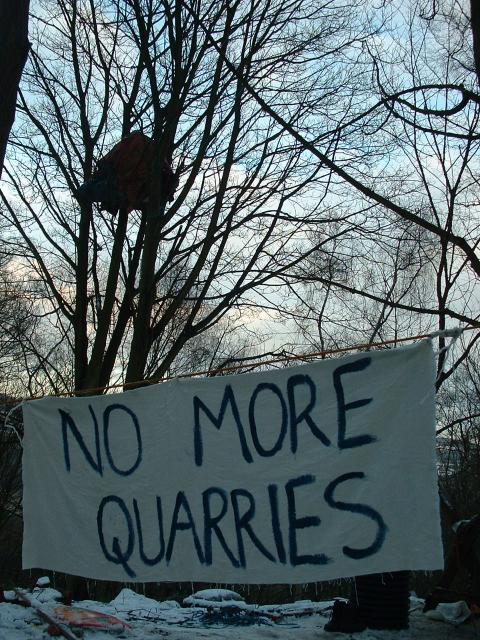 No More Quarries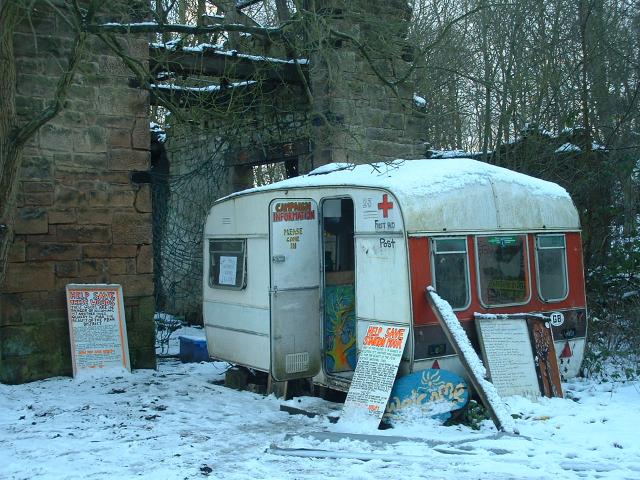 Campaign Caravan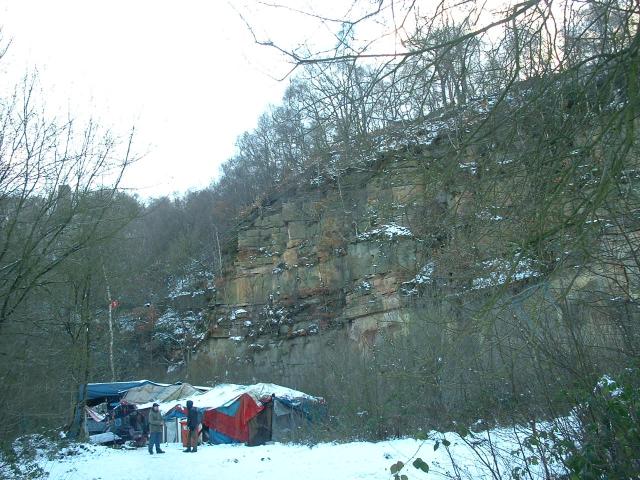 Comunal Shelter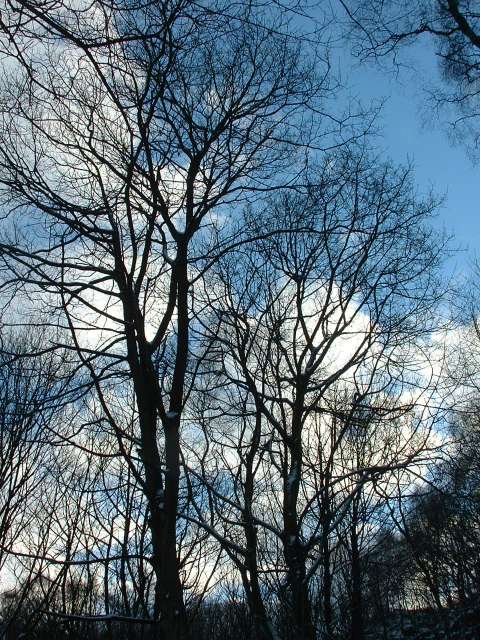 Trees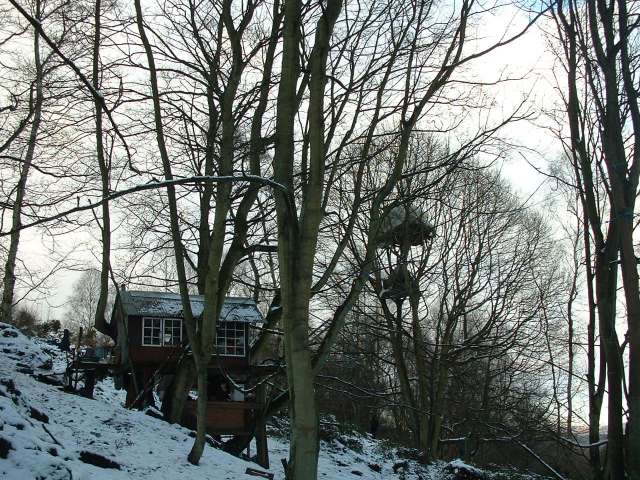 Tree Houses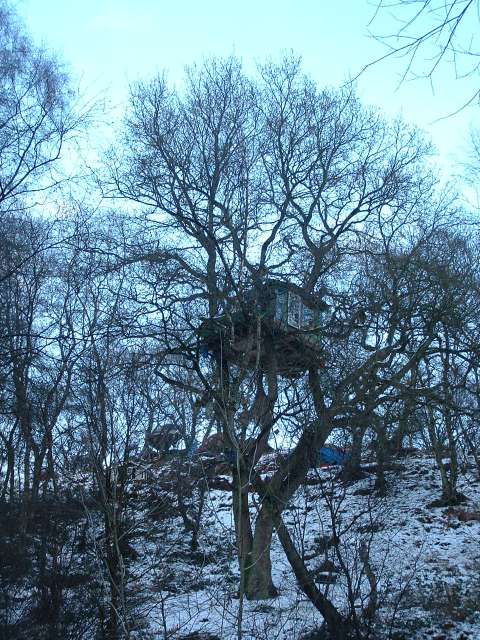 Tree Houses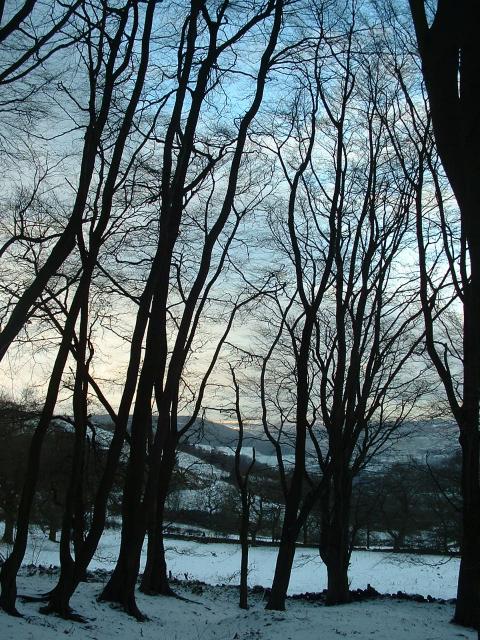 Trees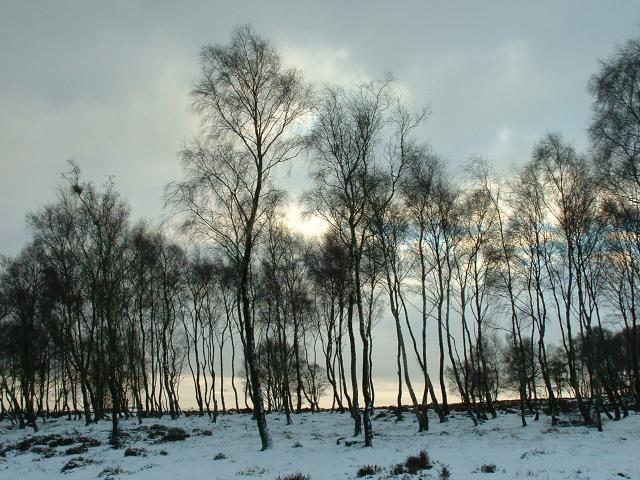 Trees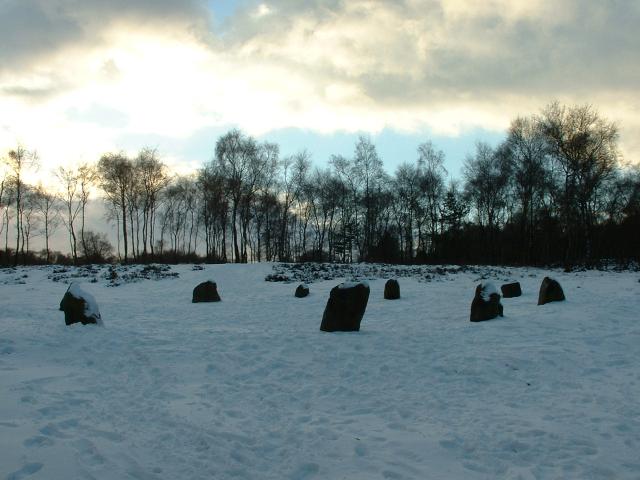 9 Ladies Stones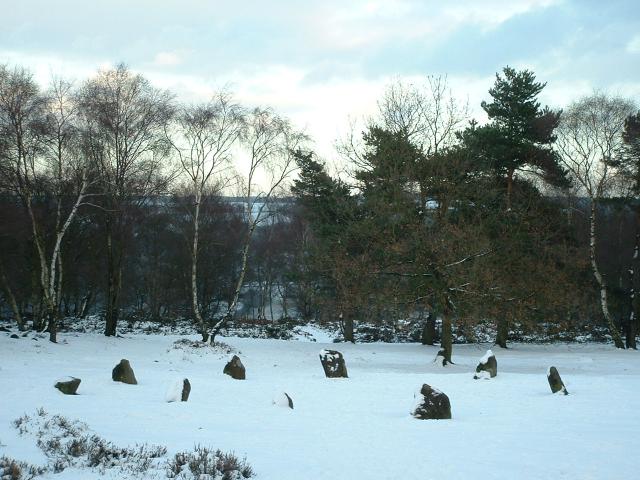 9 Ladies Stones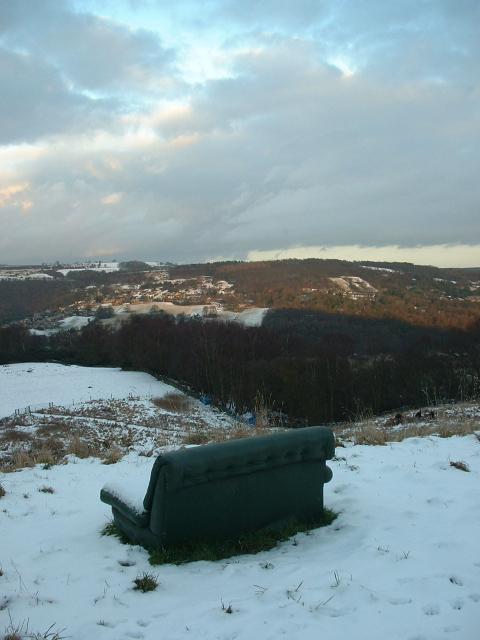 Sofa with a view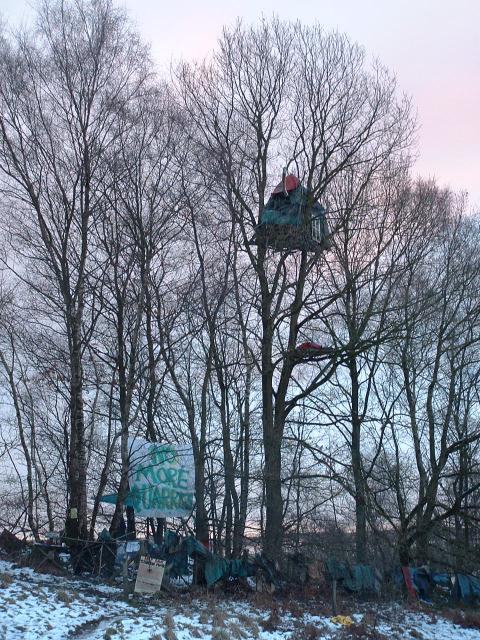 No more quarries
This was my first visit to 9 Ladies and the heavy snow fall from the night before lay in a clean white blanket over the whole site.
It's a big place with tree houses and benders on both sites on the road that divides the site. At the very top of the site is the (small!) 9 Ladies stone circle.
The wooded area below the stone circle is threatened with being turned into a 100m deep hole in the ground.
Residents are keen for more people to come and visit, and stay, and bring provisions, see this post for more info:

http://www.indymedia.org.uk/en/regions/sheffield/2004/01/284233.html
People who are thinking of visiting to protest when the actual eviction has started should visit now to get the know the site - there are many large cliffs and it is very dangerous in the dark.
Thanks to the residents for showing me around :-)