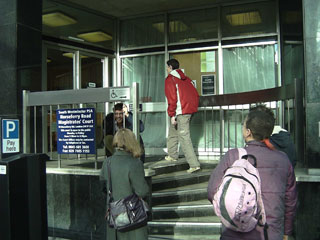 Expecting to end the day behind bars .......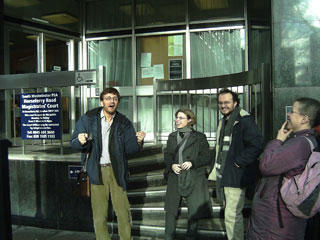 Francesco walks free from court.
All charges against Francesco were dropped when 4 police officers failed to appear in court. He was facing 3 counts of assaulting police officers after an incident outside the Lancaster Gate Hotel at a DSEI arms traders dinner when riot police brutally attacked the joint Samba bands.
For full story :

http://www.indymedia.org.uk/en/2004/01/283491.html