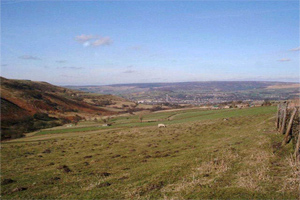 The Highways Agency has advertised an £85m early contractor involvement road project in Derbyshire, known as the A57/A628 Mottram-Tintwistle bypass and A628/A616 route restraint measures scheme.
The scheme comprises the construction of a 5.7km bypass for the villages of Mottram, Hollingworth and Tintwistle, along with modifications to selected existing junctions on the A628 and A616 route corridor between Tintwistle and junctions 35a and 36 of the M1. The work will require approximately 14 structures, including a 200m-long tunnel section associated junctions, earthworks, accommodation works and environmental mitigation. The latter is particularly important as some of the work takes place within the Peak District National Park. In addition, an £8m local authority road project known as the Glossop Spur may be added into the overall scheme.
The scheme will follow the usual early contractor involvement route, with the successful contractor helping to take the project through the statutory processes. Once the scheme has gained planning permision, the contractor will then complete the detailed design and begin construction. Work on the first phase is expected to begin in December this year and construction should start some time in 2006. Firms have until 21 July to express interest in the scheme.
more info on other roadschemes and what to do about 'em from www.roadalert.org.uk or try your nearest Earth First! group, links from www.earthfirst.org.uk