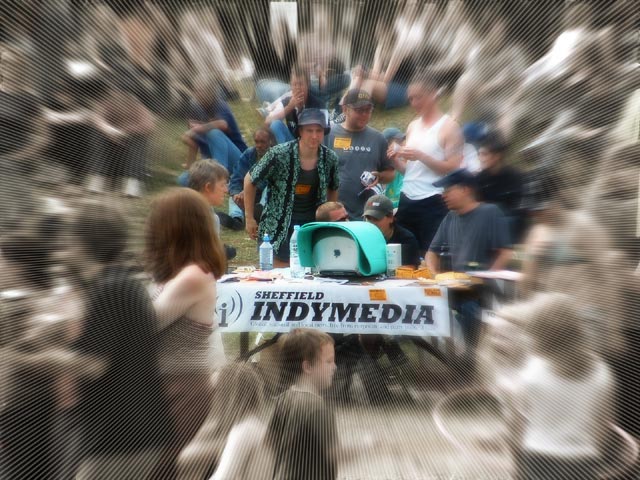 Sheffield Indymedia stall
The Sheffield Indymedia stall at Peace in the Park was Sheffield Indymedias first public appearence. We got a good response and one person who wanted to get involved and came to our meeting on Monday.
A pleasant chilled out way to spend the day apart from the soundclash betweend the main stage and the Headcharge tent). We weren't in the best position....